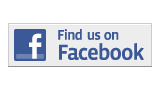 ---
Arts and Entertainment
Trance Is A Heart-pounding Hypnotic Heist Film
By Mark Pulaski
Mark.pulaski001@mymdc.net
Trance, the latest flick from Danny Boyle (Slumdog Millionaire, 127 Hours) is a non-stop thrill ride slash psychedelic mind game. There is more than meets the eye as the heart-pounding plot unfolds with it's many wrinkles and folds.
The film stars James McAvoy as Simon, an employee at an art auction house who has his own sort of masterpiece in mind.
After a failed heist attempt by a gang led by Vincent Cassel's Franck, Simon suffers a blow to the head and is afflicted by a bout of amnesia. The problem is that Franck won't settle for losing out on the prized Goya painting, and only Simon knew where it was.
Thus, the story is thrown into motion. Franck takes simon to a stunning hypnotherapist, played beautifully by Rosario Dawson, hoping to unlock the hidden information on the paintings whereabouts.
As the mind games commence, we are launched into a spiral of mind-control, deceit, and illusions. Nothing is what it seems at first. What first starts off a simple heist film soon unravels into a hallucinatory trip into the senses.
Whatever Trance is, it is never boring.
Screenwriters Joe Ahearne and John Hodge, did a wonderful job of weaving a web of confusion—even if some things are a little on the unbelievable side. It all still works wonderfully to keep you on the edge of your seat.
There is one violent moment in particular that may be the most brutally painful moment I've seen on screen, you may end up crossing your legs for a moment.
Cinematographer Anthony Dod Mantle did a stunning job of capturing the dreamlike visuals that light up the screen for much of the film.
The acting is on point, with Dawson finally getting a role where she can really shine and show off her artistic side, as well as a smooth shaven side of her we've never seen before.
Acclaimed director Danny Boyle is showing that he is definitely among the top shots in Hollywood, and while Trance might not earn him the box office acclaim some of his other work has, this limited release definitely deserves a chance.
More Arts and Entertainment Articles
---