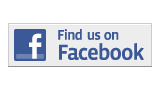 ---
Briefing
Amigos For Kids Recognizes Eduardo Padrón and Jorge Plasencia At Third Annual Celebration Of Friendship Luncheon
Miami Dade College President Eduardo Padrón and alumnus Jorge Plasencia, each received awards during  the Amigos For Kids' Third Annual Celebration of Friendship Luncheon on April 6 at the Four Seasons Hotel in Miami.
The event honored "Amigos" who have been committed to children's causes in their community, state and nation.  Padrón received the Celebration of Friendship Award and Plasencia, co-founder of the organization, was also honored that night with the Amigos For Kids' Lollipop Award.
Amigos For Kids is a non-profit organization that is dedicated to preventing child abuse and hosts the event during National Child Abuse Prevention Month to recognize donors, sponsors and collaborators who have supported Amigos For Kids and culminates with a children's fashion show.
For More information Contact:
Anna del Rio Chong, Media Contact for Amigos for Kids
(786) 347-4750
More Briefing Articles
---