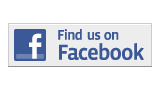 ---
Forum
Do Smokers Realize They Are Culprits Of Second-Hand Smoking On Campus?
By Odris Padron
odris.padron001@mymdc.net
I, Odris Padron, a student of Miami Dade College, being of somewhat sound and disposing mind, memory and understanding do hereby declare this my predetermined will.
For financial purposes, I am riding solo but direct all my funeral expenses, medical bills and toll payments to be endorsed by any future credit cards.
In the event that I become a casualty due to recent smoking on campus, I hope to leave my peers more aware of the need to respect the non-smoking ban.
The Tobacco & Smoke Free College policy I-77 applies to all who work, study or visit any Miami Dade College campus. Smoking is not permitted on MDC's eight campus. Since April 19, 2011 it has been an outdoor extension to the 1985 indoor smoking policy.
Do smokers realize they are culprits of second-hand smoking on campus?
About 7000 chemicals enter a person's lungs from second-hand smoke, increasing their risk for cancer 20%-30%. Hydrogen cyanide, the same chemical used for pest control contributes to about 34,000 deaths a year.
Formal dehyde, another chemical found in cigarettes is used to preserve corpses and it already seems like a head start to the grave.
What will it take for a change?
Miami Dade College President Eduardo Padrón has declared it "a policy to promote and foster a healthier and cleaner campus environment", but are we really living up to it?
School officials try to enforce the policy on campus. If a student is seen smoking on campus and they refuse to comply, the case is referred to the dean of students office at the campus where the incident occurs.
Several violations can result in disciplinary action including dismissal but that doesn't seem to be deterring the students who smoke on campus anyway.
What might be wise is to designate a specific area  for smoking.
All campuses could mirror high-end restaurants and have a section specifically allocated for those to smoke. Considering the circumstances, this will not force smokers to stop but provide awareness and lessen health risks for others like myself.
Ten minutes is all it takes for the cigarette smoke to start causing damage. Perhaps re-considering that cigarette in between classes would be a good idea before it's too late.
More Forum Articles
---