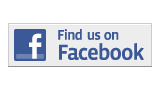 ---
Forum
Is This Not The Land Where You Can Pursue Happiness?
By Akeem Brunson
Akeem.Brunson001@mymdc.net
Why doesn't Florida allow gay marriage?
Why in a state where millions of travelers from the LGBT community commute annually do we not already have something like this in place?
Historically, a bill like this would never see the light of day in the state legislator because we are a predominantly red state, with strong conservative roots and a democratic minority in the House and Senate.
But in recent weeks the Florida State Senate introduced a bill that made it's way through committee that would allow domestic partnerships in Florida.
Given that the bill is still young and has a long way to go many wonder if Florida could ever pass a bill like this one.
I say, why not?
America is changing so if there was ever a time to evolve, that time is right now.
Florida, the state that holds South Beach and cities like Wilton Manors, a city in Broward County that takes pride in being a gay city, why can we not allow people to be as happy or unhappy as the rest of us.
Many critics argue that same sex marriages defile the sanctity of marriage. Can anyone explain to me how?
How can one marriage have any effect on the other? Maybe, if you start meddling in something that has nothing to do with you, it might cause a rift, but honestly, do you really think people will start marrying donkeys if this passes?
Lucky for the donkey we have laws to prevent it from being violated, just stay clear of Cabo St. Lucas buddy.
Unfortunately this is no laughing matter, who are we to tell someone that they cannot be happy?
I don't understand how someone can say your happiness cannot be because it is a defamation on the principles I've held marriage up to.
No wonder so many marriages end in less than 10 years.
Is this not the land of the free where everyone has inalienable right to life, liberty and most importantly the pursuit of happiness?
More Forum Articles
---