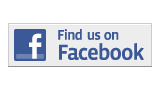 ---
News
Alumni Returns To MDC As Mentor
By Iliana Torres
iliana.torres002@mymdc.net
Fidel Chacon advises students to follow their dreams.
Twelve years after graduating from Miami Dade College, the alumni has returned to the Wolfson Campus as a mentor in the Single Stop Mentoring Program.
The program, which focuses on advising freshmen students and providing them with career advice, has been a key in Chacon's success.
"For me this has been a key for success and I mastered those skills with the support of MDC."  Chacon said.
Chacon mentors on a regular basis through e-mail and once a month in person. He works full-time at Visa Inc as a Business Leader. During his time at Single Stop, Chacon has mentored various students.
He graduated from MDC in 2001  from the  English Vocational Program (VESOL) and achieved his Masters in International Business at Florida International University  in 2003.
"My major is in Economics, I attended Universidad Central de Venezuela in 1993. Since I was a senior in highschool I saw economics as the career path that I wanted for a career," Chacon said.
The 42-year-old, moved to Miami in September of 1999. He was born in California, but then moved to Venezuela.
Chacon said his biggest challenge was reaching the same level of business communication skills he had in Spanish, in English.
"The workplace environment was a new challenge, but I got a lot of support still from the college, my new employer, co-workers and friends. Being part of a multinational company made the adjustment process easier."
In 2004 his story was presented by MDC as one of the Florida successful life stories and recently an article was published about him by the Adult Education Board, sponsored by MDC.
For more information about the Single Stop mentoring program, go to: http://www.mdc.edu/main/singlestop/mentor.aspx
More News Articles
---