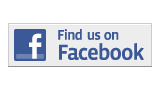 ---
News
Silent Run Commemorates Victims of Boston Marathon Bombing
By Amanda Rodriguez
amanda.rodriguez020@mymdc.net
One day after twin explosions at the Boston Marathon killed three people and wounded more than 170 others, a group of runners held a "Silent Run for Boston" in Brickell to commemorate the victims of the attack.
Members of the Baptist Health Brickell Run Club along with about 500 other supporters, held the 3.5 mile event on April 16. Approximately 1,000 runners participated.
"I'm running in solidarity today to remember the victims, and to show the terrorists we are not afraid and we will continue running," said Aileen Sanchez, a program coordinator for continuing education at Miami Dade College North Campus, who runs every Tuesday with the Baptist Health Brickell Run Club.
After a brief stretch and warm up, the American anthem was played as an American flag was spread across the parking lot. Runners gathered around the flag and placed their hands on top of it. With heads bowed, a 26.2 second moment of silence was given in memory of the distance of the Boston Marathon.
The silent run began north on Brickell Ave and continued toward Biscayne Boulevard. Runners were encouraged to wear white or use past running event shirts. Special Boston Marathon bibs were worn by runners which read  "4-15-13, Boston Runners United to Remember."
Jocelyn Mendez, a dedicated runner for 21 years who has run three full marathons, knew runners that participated at the Boston Marathon.
"I run all the time and it's horrifying how people got hurt and lost their limbs," Mendez said. "This run increases awareness to others that we're always going to run... with legs, with artificial legs, with a wheelchair or with no legs at all. We're always going to run."
Wayne Russell, a runner of six marathons, knew classmates who were at the marathon in Boston.
"This right now is about trying to give something back," Russell said. "This is about coming together and showing support."
Ed Anguish, a fellow onlooker from Massachusetts, was in Miami for a business trip. According to Anguish, one of his daughters is a marathon runner and was working three blocks away from where the bombing took place.
"Having observed my daughter for three years prepare for marathons allows me to truly  understand the amount of training and effort that runners go through," Anguish said. "It Is something amazing that they run 13 miles just to train for fun because they just have this personal drive to push forward."
The Baptist Health Brickell Run Club is accepting donations to help the victims of the Boston Marathon bombing. The club sold neon yellow shirts for $25. The shirts read, "4:09:43 #RunforBoston" The digital clock over the finish line at the Boston Marathon read 4:09:03 when the first bomb went off.
Janira Hernandez, a Florida International University graduate and dedicated clubrunner, stood proudly with her Boston mock bib pinned to her chest.
"This world is chaotic and full of hatred," Hernandez said. "Let Boston know that Miami stands proudly in support and in prayer to everyone who was affected in this tragedy. We will continue to run, and we will not let fear stop us."
More News Articles
---