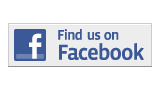 ---
Sports
A Look Back At Some Of The Top Athletic Performers Of The Sharks 2012-2013 Season
By Frank Coto
frank.coto001@mymdc.net
Baseball: Victor Caratini
Catcher/ third baseman Victor Caratini has been a catalyst for the Miami Dade College Sharks offense, producing 7 home runs, 62 RBI, and batting a .360 average. He has helped propel the Sharks into the Florida College System Activities Association Tournament taking place May 10.
Reflecting on the Sharks success this year, Caratini gives credit to his teammates for what they have been able to accomplish this season.  
"My teammates are my brothers, I credit much of my success to them," said Caratini, a freshman. "We are a team and we win as a team. Winning with them is all that really matters to me."
Caratini's proudest moment occurs on a daily basis.
"I am proud every day and blessed to be able to have practice and games, and play the game that I love.
Basketball: Michael Calder
The 6-foot 1 point guard, stepped up as a starter leading the team in scoring averaging 14.4 points and 5.3 assists per game for the Miami Dade College Sharks after the team lost two of their starting guards during the course of the season. Calder also made the All-Southern Conference First-Team.
It was a tough season for the Sharks as they finished the season 10-20 and landed in last place with an 0-12 record in the Southern Conference.  
"Losing games was tough, but we will get our chemistry together for next year and we will be a better team." said Calder, a freshman this past season.
In a season filled with ups and downs, Calder did in fact have many proud moments that he can reflect back on.
"I played the game I love to play with great teammates. Every game to me was a proud moment to make my family proud." Calder said.
Women's Basketball: Jasmin Burger
Jasmin Burger a sophomore point guard for the Miami Dade College Lady Sharks basketball team made First Team All-Southern Conference, and All-State All-Region Team averaging 11.4 points, 3.9 steals, and 3.8 assists per game. The Lady Sharks just missed making the playoffs this year.
"We found our mojo a bit too late," Burger said. "When we finally got it together and started winning as a team, we were already too deep into the season."
Although the team did not make it to the playoffs, Burger still cherished her last season with the Lady Sharks.  
"I will never forget this past season, and all the positives I learned from coach (Susan) Summons and my wonderful teammates." said Burger.
Softball: Alexandra Schneider
Alexandra Schneider, an outfielder from Florida Christian School was injured the majority of her freshman season but wanted to make her sophomore campaign memorable.
"I returned this season healthier than ever and have worked hard since day one," Schneider said. "My one and only goal is to be All [Southern] Conference and All State this season."
The Lady Sharks clinched first place in the Southern Conference and earned a spot in the Florida College System Activities Association State Tournament. With an unfinished season, one of Schneider's favorite moment of the season was when the Lady Sharks defeated conference foe Indian River State College.   
"We beat Indian River State College at home, a school which at the time was ranked one in the nation," Schneider said. "That was the highlight of my season. It was such a great accomplishment."
She has scored 30 runs for the Lady Sharks, and is hitting a .498 batting average; the highest average on the team.
Volleyball: Wendy Romero
The 5-foot 11-inch, outside hitter Venezuelan National team member had a remarkable season for the Miami Dade Lady Sharks volleyball team. Romero was named to the National Junior College Athletic Association All-American First-Team and the American Volleyball Coaches Association All-American Second-Team. She also was named Southern Conference Player of the Year, made the Region 8 First-Team and the All-Southern Conference First-Team.
Romero, a freshman, totaled 369 kills and led the Lady Sharks with 377.5 points.
"I work hard to play at a high level," Romero said. "But while I'm playing, I don't pay attention to stats. I pay attention to playing hard and winning the matches."
The Lady Sharks lost in the semifinals of the FCSAA State Tournament to Hillsborough Community College. Had the Lady Sharks won, it would have been their sixth state title in a row. Despite losing in the state tournament, Romero still enjoyed her season with the Lady Sharks.  
"Looking back, every game was great whether I was having a bad game or not. I enjoyed every game and the time my team and I spent together," Romero said.
More Sports Articles
---