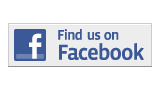 ---
Sports
Lady Sharks Square Off For States After Clinching Southern Conference
By Jonathan Perez (jonathan.perez019@mymdc.net), Nicholas Arias (nicholas.arias004@mymdc.net)
For her second consecutive year as head coach, Gina De Aguero has taken the Miami Dade College softball team, to the Florida College System Activities Association State Tournament.
The Lady Sharks clinched the number one seed against Palm Beach State College; a game that was originally scheduled for March 20, but was postponed because of rain. The Lady Sharks were already leading with a 10-0 score when the game was called, and on April 11, the Sharks finished the job, and secured their spot as Southern Conference Champions.
"It's great, but it's a minor step toward our goal," De Aguero said. "We have to continue to move forward to be Atlantic Champs, and then state champs."
Two crucial games for the Lady Sharks were on April 6 against Indian River State College. At the time, Indian River was ranked number one in the nation, but the Lady Sharks battled and shut out Indian River in both games. The Sharks defeated Indian River 2-0 in the first game, and 1-0 in the second game.
But that that was just the first step for the Lady Sharks. In order for them to clinch the first seed in their conference, they needed to win the rest of their conference games, which they did.
The FCSAA State Tournament is scheduled for May 3 and the Lady Sharks will play the number five seed from the Mid-Florida Conference. Last year, the Lady Sharks did not go very far in the state tournament, and only played three games. This year, De Aguero hopes to go farther, but said that her team needed to improve on their level of intensity.
"Their intensity needs to be more consistent. When we have lost this season, it is because they don't come out to play," De Aguero said.
De Aguero will now be able to better orchestrate her team because she became a full-time softball coach for MDC as of April 8. Prior to working full-time at MDC, De Aguero was coaching the Lady Sharks part-time, and was a special needs Language Arts teacher for Atlantis Academy. When she finished working at the school, she would come to MDC and begin practice with the Lady Sharks.
As a full-time coach, De Aguero can be more accessible to her players and even reschedule practices at an earlier time for when her players have to study for their courses as the semester comes to an end.
The Lady Sharks only have two more games before they begin states, and will use this time to prepare for the tournament.
"The next couple of games we will use to keep us prepared for states, even if we don't need the games necessarily to advance," sophomore Maegan Lee said. "It's a good way to see more pitching, and work to hopefully start generating more runs early in games."
More Sports Articles
---