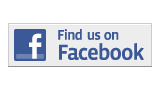 ---
Sports
Sharks Stay Focused for State Tournament
By Jonathan Perez
jonathan.perez019@mymdc.net
The regular season for the Miami Dade College Sharks ended March 17 with the team boasting a (38-8) record and a (19-5) mark in Southern Conference.
The only thing the Sharks have to worry about now is preparing for the Florida College System Activities Association State Tournament on May 10. Since the Sharks clinched first place in the Southern Conference after their victory against Indian River State College on April 3, they automatically qualify for the state tournament and are exempt from the Southern Conference Tournament.
Head coach Danny Price gave the team some days off after they clinched the conference. The team did not practice until April 8.
"I think we got some needed rest, but at times you can get some over rest, and you get out of your routine," Price said.
Palm Beach State College snapped the Sharks 12-game winning streak on April 9 by defeating them 1-0. The Sharks have gone 3-3 since the Palm Beach State College game.
Price said that there are still some things that the team needs to work on before they play in the state tournament, but he likes where they stand now.
"We can become even better hitters, and better defensive players, and thats what we got to work on, Price said. "You never get satisfied... but I like where we are at."
He plans on implementing various simulated scrimmages during practice to help the team stay focused for the tournament.
"We are going to keep practicing, keep practicing hard," Price said. "...And try and play some situational baseball, and try to just continue to sharpen our game and get better at what we do."
The biggest surprise for Price this year was his pitching staff. He is working hard to keep the staff fresh for the FCSAA Tournament.
"We've been giving them a break, we've been lowering the pitch counts," Price said. "Coach Long has been monitoring that, and has given them the proper time they need off."
Price is confident his team will be ready come May 10.
"I think our best baseball is what is in front of us," Price said. "...Our club challenges themselves, and they are a good group of young men. They are good at what they do, they work hard, and they have the proper attitude when they go into games.  I never question their effort. They will give you a great effort every day."
More Sports Articles
---