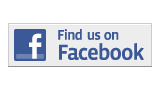 ---
Arts and Entertainment
Invite Let The Right One In In This Summer
By Mark Pulaski
Mark.pulaski001@mymdc.net
If you're tired of dishing out your hard-earned cash for the onslaught of big-budget Hollywood summer blockbusters, and you want to kick back and catch a movie that's less popcorn flick and more art house film, queue up the Swedish horror/drama Let The Right One In.
Based on the Swedish novel of the same name written by John Ajvide Lindqvist—who also adapted it for the screen—Let The Right One In is a vampire film that takes the genre seriously again. There is no ridiculous CGI, no overly grotesque action sequences, and definitely no glitter and sparkles.
In fact, this is more of a morbid love story than a film focusing on vampires themselves. In the same way The Walking Dead is more a show about the human condition that just happens to take place in a zombie-infested world, this is a coming-of-age tale of a pair of pre-pubescent youngsters, of which, one happens to be a bloodsucker.
The film follows the story of Oskar, a 12-year-old boy who is frequently bullied in school and doesn't have many friends. Until one night in the park when he meets Eli, a "more or less" 12-year-old vampire who recently moved into the apartment next door with a mysterious man.
There is more than meets the eye with Eli, which is hinted at throughout the film and is quickly revealed in a scene where Eli is changing into a new dress—so pay close attention.
If the plot sounds familiar, chances are you've seen the American remake Let Me In, an underrated film I liked just as much as it's Swedish counterpart. Mainly because it's a near clone film that seems to have been made just for the crowd who refuses to read subtitles. In any case, they are both great films which should be appreciated on their own.
If you're up for a chilling, character-driven tale of lost youth finding their way, and okay with reading subtitles,
Let The Right One In
won't let you down.  While it's not the typical vampire fare, it still delivers a haunting experience and is definitely a better lovestory than Twilight.
More Arts and Entertainment Articles
---