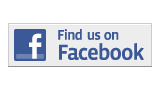 ---
Forum
Disney is timeless for everyone
By Hyacinth Llanos
myacinth.llanos001@mymdc.edu
Upon stepping foot into Disney territory, the ambiance overwhelms the hearts of all with Disney magic.
From the opening welcome, Disney World: Where Dreams Come True, to the jam-packed parking lot, to the walk to the theme park, the fairytale-like atmosphere follows you for the rest of the day.
Upon entering Magic Kingdom, the first site one can see is Cinderella's Castle. People cannot help but take a picture with the backdrop of the castle.
This majestic architecture serves as a reminder that a "happy ever after" is possible. Just as the princesses in their stories prevailed in the end, this grandeur castle proves that any young girl can be a princess.
The structural designs allow people to immerse themselves in the fantasy.
Tourists are given the opportunity to dine in themed restaurants, such as, Cinderella's Royal Table, Gaston's Tavern, and Pinocchio Village Haus; each designed according to its theme.
Rides are also structured similar to the storybook adventures, further enriching the experience.
The Disney employees commit themselves to their role of helping the tourists engage themselves in the Disney experience. They are always smiling and ready to assist.
The tour guide in the Jungle Cruise, for example, performs his or her role with the hope of making everyone feel like they are on a real-life safari tour.
Characters in costumes must also devote themselves to their roles.
Many kids remember their Disney pictures with these characters for the rest of their lives.
These characters will take a picture with you, give you an autograph, and even hug you. To a child, this essentially makes their favorite characters come to life.
For adults, Disney is a place that allows them to revert back to childhood.
Seeing the characters, riding the rides, and hearing the songs allows even the grouchiest adults to crack a smile.
Ending a night in Magic Kingdom is nothing without the fireworks display.
The new fireworks show called Star Light, Star Bright plays a medley of classic Disney songs as scenes from the movies visually reflect on Cinderella's castle.
As you listen to the songs and gaze at the beautiful lights, the whole scene transports you back to your childhood.
The theme of the spectacle itself reminds you that achieving your dreams is in fact possible.
Disney has the unique ability to capture the kid in everyone while awakening a certain hope that the fictions we grew up with are somehow real in all of us.
More Forum Articles
---