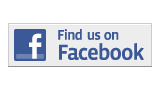 ---
Forum
Politics Who Let the Elephant in the Room?
By Odris Padron
odris.padron001@mymdc.net
On April 10th, President Obama proposed a budget that is beginning to harmonize with the Republican party.
He claims this budget will curb annual deficit increases. It comes from the Republican-controlled House and the Democratic-Run Senate. What could be a remedy to our nation's debt is marring the Social Security outlook for more than  57 million Americans.
Angry liberals that did not agree with Obama's decision to cut Social Security have protested at the capitol. Regardless of the 2 million petitions formed against his plans, Obama has support from Republican lawmakers.
The budget reduces the growth of benefit programs for military veterans, college students and older Americans.
According to the Social Security Administration, the average retirement benefit will decrease $36 per year and eventually reach $360 by 2023.
During President Obama's first term in 2008, he promised to not cut Social Security's cost-of-living adjustments.
As of October 1, the new budget's inflation intends to reduce the federal government deficit by $1.8 trillion over 10 years. The plan limits tax deductions by the wealthy, generating $580 billion in revenue. In addition, increased tax rates towards higher-class Americans will maintain trust fund reserves.
Where has our full-fledged Democratic President gone?
In a recent Huffington Post article, Social Security estimated benefits for a middle-income 65-year-old to be about $136 less a year. By the age of 75, annual benefits under the budget would be $560 less. At 85, the cut would be $984 a year.
Florida, being one of the 17 states that receives limited student coverage might cause a future concern for Social Security. If not fully funded, legislation might lessen the Florida Retirement System's benefits or raise contributions to help funding.
Have Republicans disregarded the notion that the system will be unable to pay full benefits by 2041?
Tax expenditures make it easier to receive health insurance, save for retirement, and buy a home, but what will become of social policy?
Will coming generations increase the poverty rate of the elderly?
Obama's plan, being his fifth budget proposal, may not be permanent but it raises a lot more than eyebrows.
More Forum Articles
---