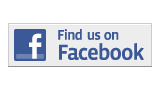 ---
News
Half-Cent Tax Dies In House Before Being Heard
By Jonathan Perez
jonathan.perez019@mymdc.net
The bill that would have allowed the voters of Miami-Dade County an opportunity to vote on a half-cent tax increase to fund Miami Dade College was not heard in the House of Representatives.
The bill had passed in the prior committees of reference in the House of Representatives, and in the Senate, according to a statement that Eduardo J Padrón, president of Miami Dade College, sent to all MDC employees.
However, Democrats in the House of Representatives implemented a filibuster-like action which called that every bill be read in full. As a result, the half penny bill was not heard when the session closed, and did not get any votes.
The bill would have implemented a half-cent sales tax which would have increased the tax to 7.5 cents. The money from the half-cent increase would have gone to help MDC receive necessary funding for future finances. If passed, it would have been 10 years until the bill would have been voted on again.
"It means that our local community will not have the opportunity to express its support for MDC. Local funding certainly would have been a much needed supplement to state funding," Padrón said in an email to The Reporter. "Today, most of the states offer their community colleges a blend of state and local funding, but Florida has yet to provide that option for MDC. But our faculty and staff are committed to making the student learning environment the very best, regardless of this latest setback in the legislature."
Padrón said that MDC is exploring alternative options to try and ensure that the bill is passed if introduced again.
"As we move forward, we will consider all our possible options to ensure the stability and growth of MDC," Padrón said in the statement to MDC employees.
More News Articles
---