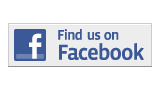 ---
News
Paula Epstein To Retire After 32 Years At Miami Dade College
By Quinn Allen
quinn.allen001@mymdc.net
After 32 years of service at Wolfson Campus, Paula Epstein, is retiring from Miami Dade College effective  Aug. 2.
During her time at MDC, Epstein, 66, has served as the director of advisement, Access department coordinator, and she currently serves as the director of International Student Services, a position she has held since 1990.
"She will be missed tremendously," said Esperanza Vera, director of student recruitment at Wolfson Campus, who was originally hired by Epstein in 1989. "Her wealth of knowledge will be difficult to replace, if at all possible."
Epstein said that working with international students has opened her mind to other cultures.
"I like everything I do," Epstein said. "One of the pluses I get working with international students is that I learn about different politics, culture and I get to learn other languages as well."
Being multilingual helps her better communicate with her students.
"I'm fluent in English, French, Spanish, Hebrew and Sign Language," Epstein said. "I know at least a little bit of other languages as well."
Victoria Barrios, an education major at MDC, said that Epstein is very patient and extremely kind. Epstein assisted her with seeking potential scholarships and other forms of aid.
"When I first came from the Dominican Republic, my English wasn't very good and (Paula) was very patient with me," Barrios said. "I really appreciated her patience and her will to try and help me as an international student."
Epstein is from a Jewish family of Hungarian and Russian descent. She grew up in Philadelphia attending the Philadelphia High School For Girls. She earned a bachelor's degree in sociology from Temple University; a master's degree in library science from the University of South Florida; another master's degree in counseling psychology from the University of Miami, and a doctorate degree in adult education from Florida International University.
After retirement, Epstein, who enjoys playing the card game Bridge, plans on taking foreign language classes at MDC, continue attending the Miami Book Fair International, and she plans to write books.
"I would like to write books for grandparents, murder mysteries and travel guides," Epstein said. "I also want to learn an oriental language like Japanese or Chinese as well."       
She also plans on taking more trips to see her grandchildren in Atlanta.
"After working for 32 years I think it is time to put work to rest," Epstein said. "I plan to spend a lot more time with my family."
Staff Reporter, Mark Pulaski, contributed to this report.
More News Articles
---