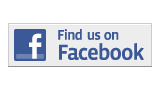 ---
Sports
Sharks Season Comes To An End
By Jonathan Perez
jonathan.perez019@mymdc.net
It was a quick and disappointing trip to the Florida College System Activities Association  tournament for the Miami Dade College Sharks, who lost their first two games in the tournament eliminating their chances of winning states and moving on to nationals.
"It was everything that I thought it would be. It was everybody at their best, and we were the top gun up there," head coach Danny Price said. "I think the worst thing of it is, is that we didn't accomplish the things we wanted to accomplish."
Their first game in the tournament was on May 10 against Chipola College. The Sharks lost 6-3, and made two errors.
On May 11, the Sharks were eliminated from the tournament, losing 8-0 to the State College of Florida. The Sharks made three errors in that game, and only had three hits.
"We didn't hit. We didn't play defense," Price said. "I thought our pitching held up pretty well. We got there, and we didn't swing the bat, and defensively, we made errors that we didn't make all year."
The Sharks, who clinched the Southern Conference on April 3, were exempt from playing in the Southern Conference tournament. Since clinching the conference, the team went 3-3, and they never could get back on track. Price said the team had "something special" when they clinched, but they lost it and were never able to get it back.
"From the time we clinched we never were the same team again." Price said. "Once you get something special you can't let it go... I think we lost that thing that had got us to that point."
The Sharks finished the regular season with a 38-8 record, (19-5 in the Southern Conference), including a 12 game winning streak.  
There is no question that the Sharks had a roster full of talent, starting from their head coach who was named Southern Conference Coach of the Year. Price recruited a talented team;  a handful of them produced numbers this year which gave them recognition in the Southern Conference and in the state of Florida.
Infielder Victor Caratini and Omar Garcia made the FCSAA All-State First-Team. Caratini, the Sharks strongest offensive player, crushed seven home runs, drove in 62 RBI, had a .360 batting average, and hit 13 doubles. Garcia hit .439 , scored 41 runs, and had 61 total hits.
Jose Gomez, Steven Negron, and Ivan Paleaz made the FCSAA All-State Second-Team. Gomez had 27 RBI, and boasted a .379 batting average. Negron scored 33 runs, and batted  .353.
A total of seven players made All-Southern Conference First-Team including Caratini, Garcia, Gomez, Negron, and Paleaz. Other top performers included Danny De la Calle who had  a .322 average, and  Kyle Carter who had two home runs, and a .361 batting average.
Players that made the All-Southern Conference Second-Team were Mario Amaral who hit two home runs, had a .344 average, drove in 26 RBI, and Robert Llera who had a .308 average.   Pitchers Carson Baranik, Kevin Perez, and Kyle Carter joined them as well.
The team will now focus their attention on next year, and Price's number one priority is recruiting players throughout the summer to fill his roster.
"Keep doing what you are doing, do more of it, Price said. "Keep recruiting, challenge yourself to recruit. Challenge yourself to have more depth. Challenge yourself to be a better coach. Challenge yourself to be a better leader,and keep challenging your teammates, your team, to be the best that they could be. Don't let up, and just understand the state is all about some unfinished business."
More Sports Articles
---