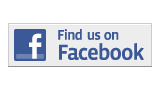 ---
Arts and Entertainment
The End Is Only The Beginning In The Last Of Us
By Gregory Castillo
Gregory.Castillo001@mymdc.net
In a post-pandemic world, the only certainty you can grasp is uncertainty.
For Joel and Ellie the main characters in The Last Of Us, you're thrown into a world of intense survival stemming from a mutated fungus.
Without spoilers, after a global calamity and a personal tragedy, you Joel, are thrust 20 years into the future. What starts as a simple escort mission becomes an emotional survival mission through the U.S. with an unlikely partner.
The newest I.P. from Naughty Dog, the game refines the mechanics of the acclaimed Uncharted series and steps it up to new heights. Stealth gameplay is clean and efficient, with controls syncing perfectly to the mood of battles.
Building upon a strong narrative to begin with, the game focuses on an almost real level of survival techniques. A small amount of ammunition forces one to craft and create weapons from pieces found in the proximity of the level.
This isn't your run of the mill shooting game. A strong focus on physical combat and stealth are immediately apparent. Ammunition isn't easy to find; you need to make do with 2x4s, shivs, bottles and bricks. Enemy AI is smart, at times flanking your position and teaming up to take you down in different scenarios.
Multiplayer puts the post-plague world into the hands of factions, with players trying to collect resources to grow their clans. The challenges develop real complexity, as you need more and more resources to keep your clan Alice. Fail a challenge? Lose your group and start again.
Overall The Last of Us is a spectacular experience for all gamers. An emotional roller coaster, your mission from start to finish leaves you looking at other games that fail at captivating without vanity and gimmick.
More Arts and Entertainment Articles
---