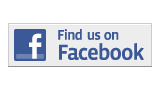 ---
Forum
Equality is Not What We Should be Striving For
By Anadaniela Garcia
anadaniela.garcia001@mymdc.net
Equality has been floating around a lot lately because of the success of the 20th and 21st century.
Women's equality, gay equality, race equality―it seems as though the common goal is to make everyone equal. But what does it really mean to be equal? What has it meant for the people of past, current, and future generations?
Does the word pseudo-equality mean anything to you? Pseudo means untrue and false while equality is synonymous with impartiality and fairness. Together they form a very particular word, one that somewhat haunts the human race because we live among pseudo-egalitarians.
Pseudo-egalitarians are people who advocate equality but cross their fingers behind their backs because they don't truly want it. It is equality with terms and conditions. It's about having the best of both worlds.
It is about a woman who wishes to be considered another man's equal but also wants to have the door opened for her. It's about a gay person who wants not only to be given rights but to also be accepted by people who condemn the way he is. It is about any group that has been discriminated against that feels entitled to added special treatment.
Equality attempts to compare apples to oranges. The point of equality was to tame those who were exclusively in control; the "racists" of the world. However, there is a universal fact that we all must come to terms with: we will never be equal.
Being human doesn't make us equal, but that is not to mean that being black, white, yellow or tan makes us different in human value. We shouldn't be striving for equal rights, we should be striving for human rights because that is what we all have in common.
We need to be treated like humans, individuals who have the right to live, breath, and be happy. Being the same dampens our individuality. Being equal only makes us less diverse.
Ultimately, it may come down to science. From an evolutionary perspective, equality is absurd.
Natural selection doesn't care about morals, beliefs, or righteousness, it is unburdened by humanity's nuisance, the conscious. Because of this, natural selection works by a principal much frowned upon in our era.
The better, stronger species survive, while the lesser, handicapped species fade away. Has our concept of equality led us to call for benefits that are not truly deserved as a reaction to this scientific idea?
We should not be striving toward literal equality, but more toward maintaining the rights critical to humans.
More Forum Articles
---