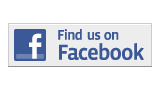 ---
Forum
Trayvon Martin Trial More Than Just About Race
By Quinn Allen
quinn.allen001@mymdc.net
In his column printed in this edition of The Reporter my colleague, Osvaldo Santiago, argues that  the media is guilty of erecting a false notion of racism against George Zimmerman. Although racism may have had an impact in the outcome of the Trayvon Martin case, it is not the only reason why the media is taking this case seriously, in fact, the case deserves more exposure.   
In most states, if an individual believes that he or she is threatened, they have the duty to retreat from the situation unless they're in their own home. In Florida, we as citizens have a right to self-defense and this is why the Trayvon Martin case has caused controversy. Based on the law, George Zimmerman can easily manipulate the state law and portray himself as the hunted when in fact he was the pursuer because of "self-defense".
Was the Trayvon Martin Case a racist act? Well, listening to the 911 recorded call in, which Zimmerman was asked about the subject's race, he responded by saying that the individual looked black or Latino. Later in the conversation after Zimmerman is able to get a better look at Martin, he claimed that Martin was black and that he was running away and stated "These a******s, they always get away ". From that statement, the general public can make a safe assumption that Mr. Zimmerman at least made a blatant racial comment, which would imply that he is in fact a "racist".
Asking the question of race being a factor in a case is subjective, and there is no possible way to measure racism as it can come in many forms that "racist" people may not even think is racist and "overly sensitive" people may think is racist. I can say, however, that Zimmerman's actions speak for themselves and the factor of "racism" just added to the controversy. The media should investigate any trial in which an unarmed 17-year-old kid was killed defending himself against a 28-year-old man with a gun.
As far as the verdict that was reached on July 13, that's a different case. The public already had racial suspicions about the trial based on Zimmerman's actions. In any case, someone who causes the death of an individual should be put on trial for the act unless they were in imminent danger and Zimmerman was not. After the verdict, people believe that using race is the perfect alibi to justify a reason for allowing a murderer to walk free from a trial in, which he clearly was guilty of murder and posed a greater threat to Martin than Martin did to him.
At the end of the day, we as people don't just care about Zimmerman being racist or not.Martin was shot through the heart by a man who claimed he was threatened by an unarmed black child with skittles and a hoodie.
If we were all blue, should a man be charged for killing a kid who he claimed posed a threat to him even though he had no clear evidence to prove he was threatened?
Zimmerman's act makes Americans, especially black Americans in Florida scared for their  safety when judged by a predominantly white jury. Should they feel nervous? I certainly think they should.
More Forum Articles
---