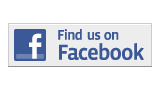 ---
News
Bipartisan Compromise Keeps Stafford Loan Interest Rates From Doubling
By Quinn Allen
quinn.allen001@mymdc.net
Undergraduate college students who take out Stafford loans this year will end up paying back less than half a percent higher interest rates on loans when the time comes to repay the advances. Originally, on July 1, interest rates were going to double for the subsidized Stafford student loans from 3.4 percent to 6.8 percent.
"When the U.S. Senate met in July they decided the rate was not going to double but instead, the interest rate repayment would be based on the market rate," explained Chimene Garrison, Director of Financial Aid at North Campus.
Members of Congress worked to cap rates but also increased rates for all types of student loans in institutions of higher education including loans to parents. The new interest rate fix includes a 3.86 percent rate for undergraduate students, a 5.41 percent rate for graduate students, and 6.41 percent rate for parent plus loans.
In early August President Barack Obama officially signed a measure that decreased the originally intended interest rates. The White House said that under the bipartisan compromise plan, a typical undergraduate borrower who borrows $6,922 will save about $1,545 during the life of those loans.
The ''Bipartisan Student Loan Certainty Act of 2013'' caps student loan interest rates at 8.25 percent.  If a student takes out a loan at any given percentage, they will never have to pay more than the agreed interest rate unless they take out a different loan.
The federal office of Information for Financial Aid Professionals explained  in an update to Garrison: "Interest rates will be established each year for Direct Subsidized, Direct Unsubsidized, and Direct PLUS loans for which the first disbursement is on or after July 1 through the following June 30."
Student who take out loans are given a six month grace period before they must start monthly repayments.
"When a student participates in entrance counseling, financial aid advisors such as myself tell students what they should be aware of before they take out the loan," Garrison said. "I think that the economy will force students to struggle to pay back their student loans or it would cause them to reconsider taking out a loan or not. At Miami Dade, we are relatively affordable so our loan rates may not change as much compared to a four year university."
Robert Barton, business and accounting academic manager of the Business Resource Center at North Campus thinks the interest rate increase will prevent students from pursuing the funds and force others who would attend four year schools to attend less costly community colleges such as MDC.
"Alternate solutions for students include taking out more financial aid, changing courses and applying for more grants and scholarships," Barton said.
Engineering student Dwight Augustin said that he may change his major based on the increase in the student loan rate. He also said that the increase in the interest rates may cause him to look for a job to support his family.
"When I first came to Miami Dade as an immigrant from Haiti, I took out student loans because I wanted to be an engineer and I wasn't aware about grants and scholarships the way I am now," Augustin said. "Because I already have to pay about $140 per month from a loan I took out two years ago, I may have to change my major and get a job to support my family."
-Applying for Aid and Grants through MDC: http://www.mdc.edu/main/financialaid/applyforaid/default.aspx
-Federal Financial Aid application form (U.S. Department of Education): http://www.fafsa.ed.gov/
-Stafford Loan: http://www.staffordloan.com/


Stafford Loan Options
Subsidized Loans:
-6.8% interest rate
-Federal government pays interest while enrolled in school
-Can borrow up to $8,500 per year depending on your eligibility
Unsubsidized Loans:
-6.8% interest rate
-Interest accrues while in school
-Can borrow up to $12,000 per year depending on your eligibility
Source: http://www.staffordloan.com/stafford-loan-info/
More News Articles
---