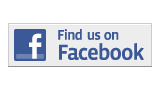 ---
News
Germán Muñoz Loses Battle To Lou Gehrig's Disease
By Angela Martoccio
angela.martoccio001@mymdc.net
Until he retired in 2011, Germán Muñoz was often seen flashing an enormous smile framed by his trademark Panama hat at the Wolfson Campus.
That is how colleagues and family will remember him— as a strong, positive mind amidst all the pain.    
Muñoz passed away on the morning of August 17 after a seven-year battle with Lou Gehrig's disease. He was 63 years old.
"He was a tremendous son, a great husband and a wonderful father," said his wife Piedad Muñoz. "In all different walks of his life, whether it be through the school our kids attended or Miami Dade College, he always received positive feedback on how he helped them."
Muñoz, who was the chairperson of the social sciences department at Wolfson Campus for 13 years as well as the chairperson of faculty commissions—which developed the bylaws of the College Academic and Student Support Council— taught for 21 years at MDC. He retired with the rank of professor emeritus.
He received ten awards during his career, among them the First Union National Bank Endowed Teaching Chair in 1996. Muñoz also served on four different boards: the Socio-Economic Development Council of Miami Dade County, Miami Archbishop John C. Favalora's Board of Catholic Education, St. Kevin's Catholic School Advisory Board, and the Florida Fund for Minority Teachers, Inc.
Born in Santiago, Cuba on July 13, 1950, Muñoz attended elementary school at the Jesuit Colegio Dolores. After coming to the United States in 1962 —one year after the Bay Pigs invasion—he went Belen Jesuit Preparatory School. He graduated from Spring Hill College in Alabama and received his masters and doctorate degrees from the University of Miami.
Muñoz was diagnosed with Lou Gehrig's disease in 2006, an illness of the nerve cells that control voluntary muscle movement. He first felt something was wrong in 2005 when he started losing his breath easily. Then once, when he unsuccessfully tried to open a plastic water bottle and his co-worker opened it with ease, he knew something wasn't right.
Little by little, the disease robbed him of his mobility; he lost his ability to walk in 2008.
Sick as Muñoz was, his thoughts remained focused on others. He routinely had his wife or caregiver call his 93-year-old mother so they could remain close.
"He remained compassionate and thoughtful toward others", his wife said. "He didn't want his mom to suffer, so much was hidden from her."
Upon retiring, Muñoz is quoted to have said: "Love to learn, learn to love, and have fun".
"[Muñoz] had an amazing ability to not only make those around him better professionals, but, more importantly, better human beings," said MDC President Eduardo J.  Padrón in a prepared statement. "The bar he set will have a positive impact on Miami Dade College and its students for generations to come. He will be sorely missed, but never forgotten."
Muñoz is survived by his wife, Piedad, his son, Germán Daniel and his daughter, Patricia; his two grandchildren, Kevin and Samantha, and his mother, Noelia.
More News Articles
---