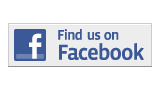 ---
Sports
Volleyball Team Looking To Rebound After Injury-Plagued Season
By Nicholas Arias
nicholas.arias004@mymdc.net
The Miami Dade College volleyball team was derailed by injuries last year; maladies included a torn ACL,  lingering hand injuries, back pains, inflamed muscles and a meniscus tear.
Eventually, the injuries caught up to the Lady Sharks—who boasted a 19-10 record last year including an 8-0 mark in the Southern Conference play—when they  were eliminated in the semifinals of the Florida College Systems Activities Associations Tournament  by Hillsborough Community College.
With a relatively healthy roster this year, the team is aiming to improve on last year's achievements. 
"We are coming into this season expecting to win states," said head coach Origenes Benoit, fully confident a healthy roster will allow his team to accomplish what last year's team couldn't . "Our ultimate goal is, of course, to win nationals."
The Lady Sharks open the 2013-2014 season at the College of Southern Idaho Tournament in Twin Falls, Idaho on Sept. 6.; they play their first home game Sept. 12 against Broward College  at the Theodore R. Gibson Health Center at 6 p.m.
When the team starts play this year it will be implementing a new strategy—a 6-2 rotation that calls for three hitters, a setter, and two defenders.
The team will be led by  sophomore outside hitter, Wendy Romero, who was named to the National Junior College Athletic Association All-American First-Team and the American Volleyball Coaches Association All-American Second-Team, last year. She totaled 369 kills and led the Lady Sharks with 377.5 points
Also returning to the team will be two players that were lost to injury last year, outside hitter Kayla Dowdell, who tore her  ACL in a scrimmage against Barry University last August, and defensive specialist Stephanie Hernandez.
"Last season we had absolutely no [continuity]," Dowdell said. "Our lineup was constantly changing and that made it tough for us to compete. I have no doubts that if we were all healthy, we would have won states."
Dowdell is eyeing a return by the start of the season. Benoit has been impressed with her recovery, she is "much further along" than he originally expected her to be at this point.
One of the team's newest members is sophomore Haley Foote, a setter, who transferred from Emmanuel College in Franklin Springs, Georgia. She sees the team's potential.
"This team is a lot better than the one I was playing on [at Emmanuel]," Foote said. "[Coach Benoit] convinced me to come play, and I'm very excited for next season. I hope I bring something different coming from a four-year college to the team."
Armed with a new game plan and a fresh start on the roster, the Lady Sharks are hoping to have a dominant season.
"This team is a lot more athletic than last year's team," Dowdell said. "We're definitely winning states. With our new [rotation] and the new girls coming in, I feel as if we have a much better chemistry around the team, and we're going to be playing to our strengths … we'll be tough to beat."
More Sports Articles
---