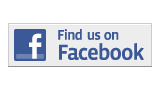 ---
Arts and Entertainment
10 Reasons You Should Have Gone To Blake Shelton's Ten Times Crazier Tour
By Veronica Peron
Veronica.peron001@mymdc.net
(1) Tailgating: Three hours prior to the concert, the Cruzan Amphitheatre opens their parking lot for tailgating. Once you park your car and step out of those doors you have officially left South Florida and have arrived in the country. There are plenty of pickup trucks blasting Blake Shelton music, a bean bag toss, and lets not forget our tailgate favorite, beer pong.
(2) Venue: The Cruzan has to be one of the best venues in South Florida. When you pass the gates, there are your typical merchandise huts and concession stands but, look closer, and you will spot a bar with a rooftop party deck. You can have a few drinks there, meet some great people, and then head to your seats for the concert. No matter where you sit, you're guaranteed a great view, and if you're too far back there are giant monitors on all sides.
(3) Crowd: As you settle into your seats, you realize Shelton knows how to bring in a diverse audience. The people at his concert range from children to the elderly. There are high school students, college students, parents with their children, straight, gay, and lesbian couples, and let us not forget the "We love Blake Shelton" menopausal women fan club.
(4) Opening Acts: During performances by the opening acts is when when you can get some food, or grab a drink. But I feel bad for those who missed out on Blake Shelton's opening acts. First up was Jana Kramer, well known for her hit single "Why Ya Wanna." Following Jana was Easton Corbin with his hit "All Over The Road."
(5) Blake's Introduction: Finally, Blake Shelton makes his grand entrance. He enters the stage through the middle where he starts singing "All About Tonight." The stage lights dance in unison with the beat of the song as Blake sings "Good times, and the music and laughing, and grooving to the band," reassuring his audience of the epic night ahead.
(6) Stage: There are three elaborate looking silos on stage surrounded by large monitors and tons of stage lights. The monitors behind Blake project different textures, relevant video clips, and the best part, live footage of Blake from multiple angles. It was something I didn't expect to see at a country concert.
(7) The Voice: Most of us know Shelton from his gig on The Voice. So it was no surprise when he mentioned the show during his concert. But the real surprise came when he called out Danielle Bradbery, the 2013 winner of NBC's The Voice, to sing her new hit single "The Heart of Dixie."
(8) Blake's Soft Spot: Halfway through the concert, Blake performs an acoustic set. He shared some words with the audience about his song, "Over You," written by Shelton and his wife, Miranda Lambert. The song was written for his brother, who died in a car accident when Shelton was fourteen. As he performed the song, it was almost as if Blake was allowing his audience to get to know him more as a person rather than a celebrity.
(9) Taylor Swift Moment: When Blake sang a cover of "Home" by Michael Bublé, he asked the audience to help him create a Taylor Swift concert moment by waving their cellphones in the air. No matter how many pictures you see of this, it doesn't look as beautiful as when you're a part of the crowd helping illuminate the sky.
(10) Encore: When Blake finished singing his new hit single "Boys 'Round Here" he fades into the darkness and the crowd starts cheering for an encore. Blake runs out onto the stage and surprises the audience with a cover of "Footloose." He closed the show with "God Gave Me You." 
There it is—ten reasons why Blake Shelton's Ten Times Crazier Tour is ten times better than you'd expect. So next time Blake is in town, be sure to grab a ticket and don't miss out on the best from Country Music Television's Entertainer of the Year.
More Arts and Entertainment Articles
---