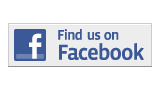 ---
Arts and Entertainment
2013 MTV VMAs Provide Thrills, Chills
By Eddy Fiuza
eddy.fuiza001@mymdc.net
If there were any kids in your living room watching the VMAs this year that would have been a good time to block the television.
The 2013 MTV Video Music Awards broadcast live from Brooklyn, New York were loaded with performances by Lady Gaga, Katy Perry, Kanye West, Drake, Bruno Mars, Macklemore & Ryan Lewis and Robin Thicke.
But what really got people talking were performances by Miley Cyrus and Justin Timberlake.
When Cyrus said, "it's my party and I do what I want to," she meant it. I think we can all agree Miley Cyrus' performance was ratchet. First, she performed her hit summer single "We Can't Stop," which featured a bunch of dancers in bear costumes and an abundance of twerking, and Cyrus sticking her tongue out like she was a new member of the band Kiss.
I love the song, but as the performance continued, all I wanted to do was switch the channel. As Cyrus finished her song, I thought the torture was done, but then Robin Thicke came on stage to sing his summer hit "Blurred Lines" along with Cyrus. The only thing that really came out of the craziness was MTV's ratings going up.
On the other spectrum was Justin Timberlake's awesome performance. If you didn't know any of his latest hit songs, it would have been a great time to tune in and catch up. In the middle of his performance, which lasted a good 10 to 15 minutes, 'N SYNC came from underneath the stage to reunite with their former band member. The men performed snippets of "Bye, Bye, Bye" and "Girlfriend." I only wish they would have performed longer.
Some of the major awards of the night were: Selena Gomez taking home the award for Best Pop VIdeo for her song "Come And Get It," One Direction bagging the Song of the Summer Award with "Best Song Ever," and Justin Timberlake earning the Michael Jackson Video Vanguard Award.
More Arts and Entertainment Articles
---