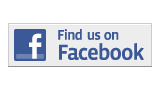 ---
Briefing
Kendall Campus Provides English Training For Brazilian Teachers
By Darianne Navarro
darianne.navarro001@mymdc.net
Miami Dade College's Kendall Campus recently received a $125,000 grant to provide English training to more than two dozen Brazilian teachers.
The intensive summer program, funded by the Brazilian government,  was for six weeks.
Participants completed training in teaching English as a Foreign Language (TEFL) methodology as well as exposure to U.S. culture.
"The Brazilian English teacher grant is an example of how MDC serves many international students through special programs,"said Stephen Johnson, faculty member in the department of world languages at Kendall Campus. " Students from around the globe find excellent learning opportunities here at MDC."
More Briefing Articles
---