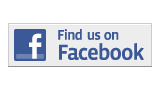 ---
Briefing
Nature Days Every Second Saturday Of The Month At The Environmental Center At Kendall Campus
By Ayla Morales
aylamorales001@mymdc.net
Miami Dade College's Kendall Campus, 11011 S.W. 104 St., is now hosting Nature Days at the Environmental Center on the second Saturday of every month.
Each month is given a different theme, hosted by one of their naturalist with activities and presentations. The first featured the just completed butterfly garden on September 14, said Barbara Cuba the program coordinator.
Other topics this fall will include bird migration, and Everglades wildlife.
People can also visit the state-of-the-art pavilion, which utilizes solar panels in order to power electricity and heat their water. Both children and adults are welcome to visit the nine-acre native nature preserve for free. 
The center located across the street from the baseball field, on the northwest side of Kendall Campus, is open from 9 a.m. to 2 p.m.
More Briefing Articles
---