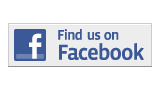 ---
Briefing
The Federal Emergency Management Agency (FEMA) brings National Preparedness Month to all MDC Campuses
By Iliana Torres
iliana.torres002@mymdc.net
Throughout the month, MDC will be having activities involving basic preparedness for emergencies like preparing your pets or preparing on a budget.
Preparedness Month came about by the FEMA in response to the tragic events of 9/11 in order to educate the public on how to prepare for emergencies.
MDC Public Safety will plan a week long program for all campuses covering topics such as suicide prevention, sexual assault awareness, texting while driving and more.
These events will benefit students "in the event of a natural disaster or other threat affecting MDC, properly prepared students can play an integral role in creating a positive response outcome for all involved. Disasters and emergencies will occur without warning whether you are prepared to handle them or not…Being prepared can reduce fear, anxiety, and losses that accompany disasters, " says Director of Emergency Preparedness, Tony Bradley.
Everyone can participate, flyers will be passed around the campuses throughout the month of September with information about times and location.
More Briefing Articles
---