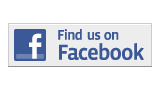 ---
Forum
Breathe Easy; Don't Let Stress Overpower You
By Michael Pelaez
Michael.Pelaez001@mymdc.net
During my time at Miami Dade College, I've come across many classmates who know more about a subject than I do, and who have the ability to retain coursework better, yet when exam or presentation day comes, they get a lower grade than I do.
I noticed this wasn't an isolated incident; it happened again and again, in different courses with different classmates.
It didn't take long to find out why this was happening; it was stress. Classmates who stressed incessantly about an upcoming assignment, exam, or presentation consistently do worse than I would. Stress consumes them so much that not only were they ineffective but their constant anxiety would also negatively affect the group they were working with.
If you constantly stress about class, assignments, and presentations that you perceive to be difficult, I am here to tell you that there is an easier way to navigate through your college years.
Managing stress is extremely important, not only for the sake of your grades but for your mental well-being and physical health.
Stress negatively affects the human body in every way; cognitively (from an inability toconcentrate to poor judgment), emotionally (irritability, depression), physically (indigestion, frequent colds), and behaviorally (appetite, sleep). Keep in mind that these symptoms can increase stress in an already stressed person. It's a vicious cycle.
Another consequence of stress is that if it is not dealt with in a healthy way, it can escalate into dangerous issues. Many people take up smoking or drinking to deal with stress. Although it may calm you for a brief moment, the long term health effects are extremely negative.
There are endless resources online that can safely help you manage stress. If you feel you don't have time to look into those resources, do you have about ten seconds to spare?
Just taking a couple of deep breaths and focusing on the sound and feel of air breezing past your nostrils can bring tranquility to an otherwise 'busy' day. Find something peaceful that you can do when you feel anxious about an upcoming deadline or stressed from about an exam.
The results of slowing down your mind for just ten or twenty seconds can radically reduce your stress level and help you make more conscious, rational decisions.
It's important to mention that these tips can help some people, but for others who feel their stress levels are at an unmanageable stage, seeking professional help is definitely worth looking into. There is no reason for anyone to live his or her life in a stressed, anxious way when counseling can help and is readily available.
More Forum Articles
---