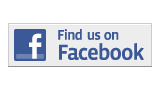 ---
Forum
Texting Ban is a Step in the Right Direction
By Guillermo Herrera
guillermo.herrera003@mymdc.net
On May 28, 2013, Governor Rick Scott finally signed into law the ban on texting bill that had faced five previous defeats in the last five years.
The law will go into effect beginning on October 1 and makes Florida the 41st state to implement a ban on texting.
The problem with the law, however, is that it is relatively ineffective and powerless. According to the law, texting will be considered a secondary offense, meaning a police officer cannot pull a driver over just for texting; one has to first commit a different driving infraction in order to be penalized for texting.
If found guilty, the driver will incur a $30 fine on top of the fee of the first violation. Also, two points will be added to a driver's license on top of the first violation if found texting within a school safety zone or if involved in a crash.
The fact that the ban is only considered a secondary offense makes it very difficult to enforce. Even if a driver does commit an infraction, the cop will then have to be able to prove that the driver was texting at the time.
Further, texting is still legal if the vehicle is stationary, such as at a red light or stop sign. Although this is another dent on the law's potential use, I am glad policymakers included that exception.
If the vehicle is stopped, then there should not be a big problem with using a phone principally because the driver is incapable of hurting anyone if he or she is stationary. The worst that could happen is a brief holdup in traffic.
Currently, 28 percent of traffic accidents, or about 1.6 million annual crashes, result from drivers talking or texting on cellphones according to the National Safety Council. Additionally, texting-and-driving accidents are the leading cause of death for teen drivers according to the Cohen Children's Medical Center.
Considering the staggering damages texting brings, this law is simply not enough to make a real difference.
But it is a start.
Although I send a text every now and then while driving, it's impossible and ignorant to refute the benefits a ban on it brings.
I honestly do hope more measures are taken to improve the safety of the streets in Florida. I am sure everyone will agree with me when I say driving here can occasionally feel like stepping into a deathtrap.
More Forum Articles
---