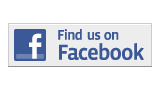 ---
Forum
Time For The Youth To Stand Up And Wake Up
By Osvaldo Santiago
Osvaldo.santiago001@mymdc.net
Where are the adults in our generation?
By adults, I do not speak of age, however. I speak of maturity and responsibility. Our generation has done a great job at delaying adolescence well beyond the teenage years.
What was once considered steps toward adulthood, such as getting married, moving out of one's parent's house, and chasing one's professional aspirations are no longer what the youth strive most for today. What is considered adulthood nowadays is partying until dawn, getting studded and tattooed, and embracing a careless lifestyle.
Do not get me wrong, living freely and enjoying the personal time allotted to people is okay and encouraged. Life cannot be consumed by work alone. My point, however, is that society is disconnecting itself from important matters in the world.
Young adults today seem uninterested in the economic, political, and social issues occurring nationally and internationally. Most of the news people read nowadays comes from perusing social news feeds, not professional news outlets.
The current generation is no longer concerned with politics and social issues as it is with fashion or sports. It no longer seeks academics as a way to prosperity as it seeks fame. Our society no longer pursues good morals and piety as it does temporary pleasures and fun.
My peers prefer to stand in line for a week to purchase an iPhone than to wait half an hour in the financial aid line. In general, young adults are no longer troubled with personal accountability these days. Frankly, generation Y has turned into generation "me."
You can judge a society by what they choose to absorb on public television. Just one generation ago, most popular television programs people watched were meaningful and wholesome. This era is not concerned with such qualities.
People prefer shallow and superficial shows like MTV's Catfish, The Kardashians, and American Idol. We are more concerned with other people's silly drama than we are with our own and more obsessed with being famous than having a valuable career.
We should ask ourselves if this is the direction we want to take. We as future leaders should be analyzing our behaviors and asking if it aligns with our goals. We should look at ourselves in this generation the way other countries do: selfish, disrespectful, rude, and conceited. We must ask what we as individuals can do to change the momentum.
I don't have an answer except to say, "wake up people."
More Forum Articles
---