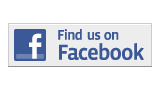 ---
News
IAC To Host Semester-Long Human Trafficking Awareness Campaign
By Quinn Allen
quinn.allen001@mymdc.net
The Interamerican Campus will kick off a semester-long Human Trafficking Awareness Campaign with two panel discussions on the topic on Sept. 4.
Millie Herrera, Michael Lenaghan and Laura Ortiz will discuss labor issues in human trafficking from 11 a.m. until noon; Linda Sullivan, Ivonne Mesa, Ortiz and Lenaghan will discuss sex exploitation in human trafficking from noon to 1 p.m. Both events will take place in Room 3103.
Eleven additional events will take place at the InterAmerican Campus, 627 SW 27th Ave, from Sept.  4 through Dec. 10 on various topics including a global perspective on human trafficking, Girl Up! (a student empowerment campaign in the fight versus human trafficking), the film, The Whistleblower, and a presentation by Immokalee workers.
"This [semester-long campaign] will be an eye-opener for those who may have seen human trafficking but wouldn't have necessarily known what it was," said Glory Winters, who sits on the committee that put together the programming for the awareness campaign. "One of the problems is that we don't recognize human trafficking when we see it."
The human trafficking awareness campaign will  culminate on Dec. 10 when various students will present final projects and activities created around the theme of human trafficking. Presentations will be made in Room 401 and Room 3103; the time of the event has not yet been determined. 
"The purpose of this event is to offer opportunities for quality learning experiences and to sustain the interests through student engagement and creativity through the events," said Michaela Tomova, the chair for the department of communication, arts and philosophy at  the IAC, about the semester-long campaign.
For more information about the events, contact Winters at 305-23-6186 at gwinters@mdc.edu
More News Articles
---