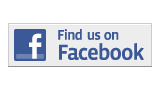 ---
News
New Bill Makes Remedial Courses Optional
By Guillermo Herrera
guillermo.herrera003@mymdc.net
Starting in January of 2014, Florida community college students will be able to opt out of remedial courses even if previous placement tests showed they had remediation needs; and all recent high school graduates, whether they are ready or not,  will go directly into college-ready courses unless they decide they want remediation.
The fallout comes after Florida Gov. Rick Scott signed into effect bill SB-1720 on May 20. According to the new law, students who entered a Florida public school in ninth grade in 2003 or thereafter and earned a high school diploma will be exempt from being required to take the common placement test or to enroll in courses of remediation. This exemption also extends to students who are actively serving in the American military.
The exemption could prove costly to many Miami Dade  College students. Last fall, 66 percent of MDC students were required to take at least one remedial course.
One such example is Kendall Campus student, Edward Jewell, who said he will not continue taking remedial courses. 
"There is no point in taking it," Jewell said. "It is a waste of time."
Such attitudes toward remediation is what concerns college administrators. 
"Exempt students who are not truly college ready and choose not to complete the necessary developmental courses have an increased risk of failing their college level courses," said Lenore Rodicio, Vice Provost for Student Achievement Initiatives at MDC.
The exemption does not include GED graduates, private high school graduates, returning adults who began high school before 2003, students who graduated without completing the required four years, or students who graduated high school outside of the state. Individuals under this category will still have to take placement tests and fulfill any necessary remedial studies.
Among other provisions, the bill also reinstated the general education credit requirement to 36 credits per semester instead of the proposed 30 credits.
More News Articles
---