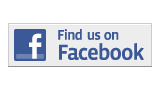 ---
News
Tower Theater Closed For Renovations
By Angela Martoccio
angela.martoccio001@mymdc.net
Walking along Miami's historic "Calle Ocho", you certainly get a sense of the Hispanic culture it has sustained for many years.
The atmosphere is lively and artistic: Cuban celebrities are painted lavishly on the walls, endless amounts of jewelry and bongo drum key chains are sold on the sidewalks, and older gentlemen smoke cigars and play dominos at a cafe.
Taking in the scene, you can't miss what is nestled among all the action; the intimate, vintage-looking Tower Theater.
But the Tower Theater has been silent lately—it has been closed since Aug. 5 for renovations.
The theater is undergoing essential repairs and refurbishments, mainly to the air conditioner and the roof of the building, according to Jaie Laplante, executive director of MDC's Miami International Film Festival, who also oversees the Tower Theater.
Though the date of the reopening is currently unknown, the repairs are a conjoined effort by the college and the City of Miami.
The theater, which opened in 1926, gained cultural prominence in the early 1960's when it became the first in the area to add Spanish subtitles to films. By doing that, it introduced many Cuban refugees to American cinema.
"The Tower Theater has been an integral part of the neighborhood where it stands for nearly 90 years, which is very old by Miami standards. It has served many populations in those years, including native Southerners, Jews, Cubans and other Hispanics," said Paul George, a historian and professor at the Wolfson Campus.
In 1984, the Tower Theater was mysteriously closed to the public. Eighteen years later, the City of Miami allowed Miami Dade College to manage it, restoring its magic to the area.
"When you go to see a movie there, you can feel like you are part of the living history of movies," Laplante said. "When you think people saw silent movies in this theater, then the first talkies, then the first color films, and the theater has played movies that have changed and shaped Miamian's lives, hopes and dreams continuously for all those decades in a row, there's a certain kind of magic to it that you don't get a modern multiplex."
Nearly 50,000 people—-of all different ages—attend the theater every year. Though tickets are $10 to the general public, there are $8 tickets for MDC staff members, and $6 prices for  MDC students.
Films from the MIFF and other prominent festivals worldwide are shown, with a special emphasis on Spanish-language cinema and highly-acclaimed American films that have been subtitled in Spanish.
"Our programming holds a unique, special voice among Miami's art cinema scene," Laplante said.  
Until the cultural gem is reopened, its programming will continue on a weekly basis at the Koubek Theater, 2705 SW 3rd St., located at the college's Koubek Center.
More News Articles
---