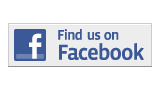 ---
Sports
Lady Sharks Drop in State Polls After a Rough Start
By Amanda Aracena
amanda.aracena001@mymdc.net

Soaring Serve: Lady Sharks middle blocker, Eirini Chatziefstratiadou, serves the ball during a game against Broward College on Sept. 12 at the Theodore R. Gibson Health Center. Miami Dade College won the match in three sets (25-11, 25-12, 25-1). The game was MDC's home opener. IRMA GUTIERREZ/THE REPORTER
The Lady Sharks volleyball team, who entered the season ranked No. 7 in the state, dropped to No. 17 after losing three of their first six games.
But the team has battled back, having now won four in a row as of Sept. 13.
The rough start began at the College of Southern Idaho Tournament in Twin Falls, Idaho where the team lost three of four. Loses in the tournament came to North Idaho College, 3-0 (25-14, 25-28 and 25-18) and to Salt Lake Community College 3-2 (26-24, 22-25, 26-24, 22-25, 15-10) and to College of Southern Idaho 3-1 (25-17, 16-25, 25-20, 26-4).
The teams lone win in the tournament came against Snow College 3-0 (25-23, 25-28 and 25-17); outside hitter, Silvia Galeano, aided the Lady Sharks attack with a game high 12 kills and 32 digs.
Outside hitter Wendy Romero came up big in the tournament. She had 69 kills, 49 digs, 87 points and 10 blocks in the four games; her biggest performance came in a loss to  Salt Lake Community College where she had 23 kills, 27.5 points and 12 digs.
But the Lady Sharks (5-3 and 2-0 in the Southern Conference) now they need to do better.
"We definitely have to be more consistent" head coach Origenes "Kiko" Benoit said.
Upon their return to Florida, the team rebounded, defeating Palm Beach State College 3-0 (25-15, 25-14, 25-23) on September 10.  The team then easily defeated  Broward College 3-0 (25-11, 25-12, 25-13) on Sept. 12.  Romero had 16 kills,  six digs and 17.5 points in the game; setter, Haley Foote, added 15 assists.
Then the team pulled off two impressive wins on Sept. 13 against Missouri State University-West Plains 3-0 (25-19, 25-23 and 25-22) and against the No. 8 ranked team in the country, the College of Southern Idaho 3-0 (25-20, 26-24, 25-21), who defeated them earlier in the year. 
"We have talent," Benoit said. "We have everything it takes to win it all and I think our only obstacle or challenge we have is going to be ourselves. If we stay healthy and if we stay focused on what we're doing then I think we shouldn't have many problems. Now we know how we will play and who we're up against."
More Sports Articles
---