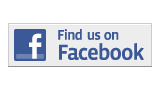 ---
Arts and Entertainment
New GTA Is The Current Console Generation's Grand Finale
By Erik Perez
erik.perez003@mymdc.net
Grand Theft Auto V is a game that has had many people excited for a very long time. The prospect of jumping back into Los Santos—the GTA world's version of Los Angeles—hooked us from the very first teaser trailer years back.
Well, the game came out this past Tuesday on Sept. 17 and I had my hands on it shortly after midnight. I planned my day accordingly; making sure my school work was out of the way and made sure I had nothing preventing me from sleeping in the next morning.
GTA V surpassed my expectations in every way. And though I saw two glitches in my entire playthrough, it never took me out of the experience and the game remained beautiful. Standing from a high vantage point you can look out all across the landscape and see what lies in the distance. Blaine County—the countryside area of the game—is full of beautiful moments that come together with different elements, from the dust on a desert road to a fading sunset over the mountains in the distance.
These beautiful moments also occur with the Los Santos downtown skyline. Los Santos is a sprawling metropolis full of life and with so many activities to do, you can spend hours on them alone without touching the main story.
During my time with the game, I found myself playing tennis, taking part in a triathlon, competing in street races, and playing a full game of golf. The mechanics for all of the mini-games are so fluid they make you feel as though you are playing a game that fully revolves around them.
The shooting and driving mechanics have also been revamped from previous titles, and the action feels much more focused and tight.  Rockstar, the game studio responsible for this extraordinary game, has managed to incorporate mechanics from various other franchises of theirs into the GTA gameplay seamlessly.
Usually in open world games, missions can feel like you're being forced into them, but in GTA V the missions are fun and never forced. Each character you play has their own set of missions, and you can switch between them seamlessly through almost any part of the game. All the characters individual missions tie into the over-arching storyline. And when they're over, you always feel like you have the freedom to take part in other events without feeling rushed.
GTA V has set a new standard for open world games, and it is a standard that will not be beat for a very long time. Every element of the game, the mini games, the missions, or the random events you take part in, feel like a natural extension of the game world and nothing feels out of place.
Rockstar has done a tremendous job on this piece and it can truly be considered the swan song of this console generation.
More Arts and Entertainment Articles
---