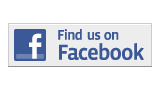 ---
Forum
Should Professors And Students Be Friends On Social Media Sites?
By Ayla Morales
aylamorales001@mymdc.net
Up to what point is a student teacher relationship considered healthy?
There is a thin line between viewing your professor as a mentor as opposed to a best friend. It is crucial for students to respect their teachers as professionals in order to maintain a certain line of respect and to keep an appropriate demeanor for the sake of avoiding a conflict.
In the years from kindergarten to the end of high school, the average student spends approximately five to seven hours a day with teachers. All of us have gone through schooling and, if fortunate, have shared pleasant experiences with teachers. Even now in college, students often form personal relationships with their professors.
The traditional student-teacher relationship used to begin and end at the classroom doors, with an occasional five minute conversation that included topics such as math, grammar, or history, but they rarely developed into a personal exchange. Don't get me wrong, forming a strong and positive relationship with a professor is vital for the success of a student, but how close is too close?
This thought prompted me to wonder whether or not students and teachers should friend each other on Facebook or connect through some form of social media?
Today, with the proliferation of social networking, teachers and students have greater access to each others personal history. With a simple "follow" or "friend confirmation," two people can access each others personal lives from basic background information, to photos and status updates that give people a deeper insight into an individual's personal thoughts and activities.
Some professors even use social media outlets as a way to give extra credit or post class assignments.
It is hard to ignore the potential lack of comfort that a student may feel in networking with a professor. Because students are generally accustomed to keeping their relationships with their professors strictly professional, it can feel awkward to have a professor reading, seeing, or even commenting on the activities that one is engaged in on a daily basis.
Everyone has a life outside of Miami Dade College and to some it is better to keep that part of their lives private.  
Nonetheless, it is hard to deny the possibility of meeting a professor with whom one might want to keep in touch with.
I personally feel it is most appropriate to at least wait until you are no longer taking a class with a professor to offer a social media request. Further, it is important to be certain that the professor is comfortable with you friending them via a social media outlet.
More Forum Articles
---