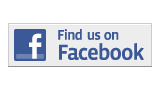 ---
Forum
To War or Not to War?
By Jonel Juste
Let's get it straight: Obama really isn't as much of a warmonger as former President George W. Bush was, and the fact he received a Nobel Price of Peace at the beginning of his presidency has made him even more reluctant to start any conflict.
During the past few months, Bashar Al-Assad has been slaughtering the Syrian people while the US government keeps observing. Now that the situation is intensifying and countries are calling for an intervention to be carried out by the international community in Syria, the United States has been put in a position where it feels forced to act, especially since it has long been considered the world's police unit .
President Obama is not as aggressive and intervening as Bush, who went to Iraq without the approval of Congress and the United Nations. Even though Obama is in the process of completing his second term, he does not want to leave office with a high level of unpopularity, as his predecessor did.
President Obama asked Congress for its permission to attack when he could have acted without it. The president is fully aware of the fact that the American people are still begrudging the consequences of two other major conflicts: Iran and Afghanistan.
One has to wonder, though, is physical conflict really not an option? According to an old saying, "If you wish for peace, prepare for war". Will a peaceful president have to prepare for war to have peace?
I was considering all these things as I heard of the peaceful alternative that Russia's President, Vladimir Putin, recently proposed. Russia offered requesting that Syria turn over its chemical weapons stockpile to avert an American strike. The Syrian government promptly accepted the Russian proposition, which was not very unexpected considering the two nations are longtime allies.
President Obama welcomed the nonviolent proposition and mentioned that he hopes talks on a plan to destroy Syria's chemical weapons are successful.
Opponents of Bashar Al Assad, however, fear that the Russian proposal is nothing but a distraction so that the Syrian regime can continue to massacre the rebels recklessly.
There are an incredible amount of consequences to consider with every plan that is up for consideration. Despite all of the confusion, one thing for sure is that peace is the conclusive goal. Is a more genuine peace achievable through diplomatic or violent means, though?
More Forum Articles
---