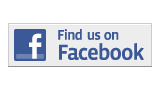 ---
News
Graffiti And Sticker Vandals Causing A Nuisance at Kendall Campus
By Stephanie Fernandez
stephan.fernandez022@mymdc.net
The Kendall Campus has received 35 reports of incidents involving graffiti or stickers being placed on property at the campus this year, according to public safety reports.
Light posts, street signs, vending machines, restrooms, stairways, a flag pole and elevators have been among the places where graffiti and stickers have been found.
Among the buildings that have been targeted: the tennis courts, building M and building R, and building two, three, six, seven and nine. The M building has been hit the most —11 times.
"It is a senseless act," said Armando O. Guzman, the public safety chief at Kendall Campus. "It definitely does nothing to improve or beautify the campus or surrounding area."
Laura Canasi, the director of custodial services at Kendall Campus, agrees. Her cleaning crews and the plant maintenance staff are the ones charged with cleaning up the mess left behind by vandals.
The job can be time consuming and costly.
Plant maintenance workers paint over graffiti that can't be removed; custodians spend hours  removing stickers with a product called, Gum Off.
"This can take hours because they are located all over campus," Canasi said.
She added:  "I think it's unfortunate that students vandalize their school."    
Veronica Owles, who serves as the dean of students at Kendall Campus, said that students found in violation of the student code of conduct  "will be held accountable through the disciplinary process."
Owles added that she does not "feel that there is a problem of vandalism" at Kendall Campus.
Guzman agrees: "Let me [be] very clear that this is not an epidemic. We occasionally have outbreaks of vandalism, (graffiti) throughout the campus but for the most part the amount of damage is not abnormal."
The public safety office at Kendall Campus keeps detailed records and documentation of all vandalism incidents that occur on campus. Reports are filed and photos are logged.
Violators face stiff penalties.
"When they are apprehended they will be charged with each incident individually. In other words, if we have identified seven different locations with the same graffiti, they will be charged with seven counts of criminal mischief," Guzman said. "If he or she has had one or more previous convictions for criminal mischief their charge automatically becomes a felony. If the damage is in the amount of $1,000 or more then that charge is automatically a felony."
Furthermore, Guzman said that his office has  taken numerous measures resulting in the arrest "by Miami-Dade Police of individuals that have been involved in these incidents."
Staff writer Iliana Torres contributed to this report.
More News Articles
---