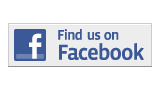 ---
News
Parking Decal Enforcement Taking Place At College
By Guillermo Herrera
guillermo.herrera003@mymdc.net
Students and Miami Dade College employees who park on campus without a parking decal risk having their vehicles booted or towed.
The measures are being taken, college-wide, in an effort to enforce previously instituted College procedures stating that all vehicles parking on campus must have a MDC parking decal. In recent years, the rules have not always been enforced. 
In addition to towing and booting, vehicles without parking decals can receive a written warning or a citation. The parking enforcement plan, which began on Oct. 14, was developed by the Directors of Campus Administration and the public safety department at MDC. 
"Vehicles without a decal will receive a warning or their vehicle may be subject to the auto boot first prior to being towed, unless additional violations are involved," said Cristina Mateo, Senior Director of Campus Administration at Wolfson Campus, who oversaw the committee that looked into the matter."The student/employee will be asked to secure their decal at the time the auto boot is removed." 
Parking decals are free to students and employees. Students can acquire a decal at the student life office with proof of a paid schedule and their vehicle registration; employees must present an MDC ID or another form of identification (driver license or passport), and their vehicle registration, at the public safety office. Decals must be renewed annually.
The decals must be placed on the lower left-hand corner of either the rear window or rear bumper of the vehicle. A temporary permit can be issued if students or employees are driving a vehicle other than their regularly decaled vehicle. 
"All motor vehicles, including motorcycles, scooters and mopeds, parked on MDC property must comply with established parking policies and display a current parking decal," Mateo said.
College officials are hoping that students and employees heed the warning. 
"Miami Dade College's top priority is the safety and well-being of our faculty, staff and students. Issuing parking decals allows the College's public safety personnel to monitor the safety of all campus parking facilities and to free up space for MDC employees and currently enrolled student," Mateo said. "Parking decals are a very important safety measure and we need everyone's cooperation. We are working closely with the respective police departments as well as the Department of Homeland Security to ensure a safe learning environment."
More News Articles
---