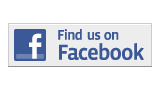 ---
Arts and Entertainment
Alumni Exhibition Series Comes to the Museum of Art + Design
By Angela Martoccio
angela.martoccio001@mymdc.net
Miami Dade College's Museum of Art + Design (MOAD) has always sought to support the work of its outstanding alumni and inspire its current students in the process according to Jeremy Mikolajczak, the executive director and chief curator of MOAD.
"The program reflects our young institution's ability to take risks that establish and cultivate the Museum's identity as a cultural institution," Mikolajczak said. 
MOAD's new exhibition series, swing/SPACE/miami, features the work of alumni from MDC and New World School of the Arts.
"The fast paced series exemplifies the ever-changing landscape of contemporary art and presents exciting projects and works by some major alumni artists working today,"  Mikolajczak said.
An independent curatorial advisory committee composed of professionals of the arts selected five artists out of the fifty that were nominated, based on various criteria. Leandro Vazquez, Tatiana Vahan, Liliam Dominguez, Loren Pascarella and William Cordova were the chosen artists.
Each artist will present a solo exhibition lasting under two months. Every exhibition is unique in that not all are traditional in formal presentation. Among these artists, the first to open the series is Vazquez, whose exhibition "Traveling Forms," engages the community to participate in exploring sustainable shelters. 
According to Mikolajczak, all five exhibitions "exemplify how artists today use various tools, influences and the public, to explore engaging frontiers and how artists never stop wondering and questioning the world around us." 
The exhibition series will run from Sept. 20 through July 12, 2014. 
The museum, located at the historic Freedom Tower, 600 Biscayne Blvd., is open Wednesday through Sunday, from noon to 5 p.m. Admission is free and tours are available
More Arts and Entertainment Articles
---