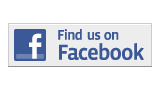 ---
Arts and Entertainment
Eco-Friendly Café Is A Special Place To Grab A Bite
By Eddy Fiuza
eddy.fuiza001@mymdc.net
Located in the Colombia Shopping plaza on 108th Ave. and  SW 24th Street, specialTEA Lounge and Café is an all green spin-off from the traditional Starbucks. 
Opened in the summer of 2009, specialTEA Lounge hasn't had a down fall on its business and never gets antiquated. 
specialTEA offers an array of blended teas, coffees, mouthwatering salads, panini's, and the list goes on. 
No alcohol is served at the café, but hey who needs alcohol when you can grab an icy cold brewed tea. 
If you are in the mood for a salad or a Panini, price range is a little steep, ranging from around $8 Add a cup of tea and the check will be around $10. 
What I used to order was the Coco-Curry Salad, but sadly it has been taken down and changed to a panini, either way it tastes delicious. 
The only negative part of specialTEA is that its space is congested. It can be  frustrating when you are in the mood to sit and eat only to realize that you might have to take your meal to go because all the seats are taken. 
I had a chance to interview the owner of specialTEA, Marilyn Morales:
EF: Who opened the business?
MM: My partner and I created and built the lounge ourselves; From the floors, to the walls, to the counters, the furniture, we did it all ourselves. 
EF: How difficult or expensive is it to be a green restaurant?
MM: For the most part, anything that you purchase, which is eco-friendly is going to cost about four to five times more than its conventional counterpart. That being said, not being eco-conscious was simply not an option for us. Every business should be eco-friendly; small or large. Everyone should do their part.
EF: I saw in the corner of the restaurant a picture frame with a man hugging a girl, what is the meaning behind that picture?
MM: specialTEA Lounge & Café was dedicated to my late father, an incredible business man who taught me everything I know. The photo is of us. He passed just months before we began construction on the lounge. The Arnaldo Palmer is named after him. The original drink, the Arnold Palmer, was named after a famous Golfer and is traditionally made with plain black tea and lemonade. Our Arnaldo Palmer changes every day with the changing of the daily steep; A unique combination every day.
EF: How would you describe the ambience of specialTEA ?
MM: Like home; warm, relaxed, inviting, cozy.
If you are in the need to study for a big exam, hang out with a close friend/friends or maybe just go out on a date. Check this place out.
More Arts and Entertainment Articles
---