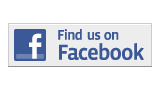 ---
Arts and Entertainment
Kings of Leon Ride On With Release Of New Album
By Angela Martoccio
angela.martoccio001@mymdc.net

Use Somedbody: Mechanical Bull is the sixth studio album from alternative rock group Kings of Leon. COURTESY OF RCA
When I think of Caleb Followill two years ago, Radiohead's "Karma Police" starts playing in my head. For a minute there, he lost himself.
On July 29, 2011, Followhill—the lead singer of Kings of Leon—left the stage at a show in Dallas, Texas, appearing inebriated. He informed the audience, "I'm gonna go backstage and I'm gonna vomit, drink a beer and I'm gonna come back out and play three more songs." 
He never did. The band canceled the rest of their US tour dates and went on hiatus.
In a recent interview with NPR, the singer stated that shortly after the Dallas show, a throat specialist told him he was close to permanently damaging his vocal cords. "We had been running pretty hard for almost 10 years, and our bodies were just spent," he said. Additionally, he stopped drinking for nine months.
It would be a year until they began working on new material. Their sixth album, Mechanical Bull, was released on September 24, 2013. The album can best be described through its title: electrifying, forceful and compelling from the beginning of the ride to the end.
With songs such as "Comeback Story," it's never been clearer that the Kings have returned in full swing, ready to conquer the music world once again.
In fact, it may be an understatement to say that at the time leading up to the hiatus, Kings of Leon—formed in Nashville in 1999 and consisting of brothers Caleb, Jared (bassist) and Nathan (drummer) and their cousin Matthew (lead guitarist)—had conquered the music world. Their 2008 album Only by the Night was nominated Best Rock Album at the Grammys, with hit songs like "Use Somebody" and "Sex on Fire".
In the years leading up to their commercial success, the Kings went from opening for artists like Bob Dylan and Pearl Jam to headlining festivals, while evolving from a combination of Southern and garage rock to a combination of alternative and arena rock.
"Supersoaker," the opening track and first single from Mechanical Bull, is so lively and attentive it's almost as if Caleb is shaking you by the shoulders and saying, "Hey, we're back". The beginning of "Don't Matter" is nothing short of exceptional: Nathan counts off with his drumsticks as Matt begins the riff, and it only gets better when he solos toward the end. Jared's sleek bass line is by far the best part of the seventh track, "Family Tree". 
Most of the tracks on here can't disappoint any true Kings of Leon fan, but just in case, Caleb has his hands in his pockets, and he's crossing his fingers.
2 out of 4 stars
More Arts and Entertainment Articles
---