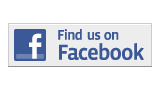 ---
Arts and Entertainment
Sushi Samba Offers A Semi Formal Slice of Substance, In Style
By Emerio Joel Mendez
emerio.mendez001@mymdc.net
Miami residents demand restaurants that offer diverse and progressive cuisine, and Sushi Samba answers our needs for "semi-formal bougie" cuisine.
Sushi Samba, with a menu that includes Brazilian, Peruvian, and Japanese cuisine, recently opened a new location at 180 Aragon Ave. in Coral Gables to deliver a seductive menu for our discerning palate as of April 2013. 
This restaurant is on the pricey side, however, they recently participated in Miami Spice where participating restaurants offer lunch at $23 and dinner at $33 at a significant discount compared to regular pricing. 
Customer service is excellent, waiters deliver food with sex appeal and explain in detail what is on your plate, and frequently ask if you need further service.
The very colorful environment is coordinated with their menu (ceilings are multi-colored plastic in fluid-moving shapes, other areas are wood, glass, dark tile which surmises into an upscale, and elegant environment). Dress code is "semi-formal" (i.e. shorts and flip flops are not appropriate).
The shrimp salad was tasteful, colorful and refreshing. The salad contained apples, hints of lime, red pepper, chives and shrimp. 
The salmon was great but the portion size was disappointingly small and the accompanying eggplant was soggy due to it being soaked in sauce. I prefer eggplant to be hand food friendly: chunky-sliced, grilled, large finger-food size rather than sliced-thin where you must use a fork to pick up flimsy, drenched vegetables. 
The desert was a warm cake soaking in a banana sauce topped with ice cream. The cake's firmness was on point and the sauce to cake ratio was appropriately balanced.
Sushi Samba in the Gables is a place to go with friends, a date, or a business meeting for drinks and conversation. Premium-drinks and ambiance are stimulating and well-worth the price.
More Arts and Entertainment Articles
---