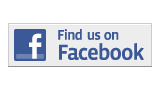 ---
Briefing
Spain's Former Minister of Defense to Serve as Professor in Residence at Wolfson Campus
By Stephanie Fernandez
stephan.fernandez022@mymdc.net
Carme Chacón Piqueras, Spain's former Minister Of Defense,  will serve as a professor in residence at Miami Dade College during the 2013-14 school year.
Piqueras will be based at the Wolfson Campus. Her duties will include serving as a lecturer for MDC's Office of International Education, The Center for Latin American and Caribbean Initiatives (CLACI), and the Institute for Civic Engagement & Democracy.
"She is interested in identifying the best practices to ensure the access of every student to higher education"  said Juan Antonio Blanco, the executive director of the CLACI. "We are very happy and lucky that she took that bold decision".
Chacón, who obtained a law degree from the University of Barcelona, previously served as a lecturer and professor of constitutional law at the University of Girona in Spain.
More Briefing Articles
---