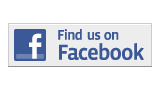 ---
Briefing
Wolfson Campus Clubs Will Hold United Way Fundraiser
By Nicole Gonzalez
nicole.gonzalez027@mymdc.net
The InterClub Council at Wolfson Campus will host a Fall Festival United Way fundraiser in the Student Life patio, 300 N.E. Second Ave., on Oct. 30 at noon in the  2000 building. 
The fundraiser will include Halloween events, as well as a decorated photo area where students can take pictures to be posted on the Student Life Facebook page. Campus organizations will also sell various items during the event.
 That event is free and open to the public.
Then at 7 p.m., the student government association will host a murder mystery event in the same area; the entrance is $5 per person. 
Both events will benefit the United Way, an organization that focuses on helping individuals and families develop better education, income stability and healthy lives.
For more information, contact Gabriela Narvaez at 305-237-3286 or gnarvaez@mdc.edu
More Briefing Articles
---