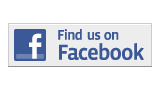 ---
Forum
Becoming Infamous Is Not The Same As Being Famous
By Anthony Lopez
Anthony.Lopez024@mymdc.net
Lights, camera, action. Imagine you are an adorable 12-year-old child who has been cast in a new upcoming television show. Before you know it, fans, paparazzi, and producers all want your attention due to your remarkable humor, charm, and character. Life is great; more money and praise than you ever imagine at such a young age. Life seems simply perfect. 
Now fast forward to when the actor is 18-years-old. You are rarely cast in movies and when you are, 20 percent of them are hits, while the many others hit rock bottom. 
Why does this happen? 
Americans are constantly changing and chasing after the next big thing. Similar to how people obsess over the latest iPhone even though the past models are perfectly usable, teen stars are constantly being recycled. In stardom, there is always a newer, cuter, and better star ready to take the spotlight. 
Now what? Typically it comes down to two options: disappear and blow off the money earned or completely revamp one's image. Multiple celebrities have faced this circumstance and unfortunately a considerable amount have chosen to refresh their image in a negative way.
Amanda Bynes was one of the first to take the fall. Bynes was famous for her television show, The Amanda Show, which ran from 1999 to 2002. Soon thereafter, new stars rose in shows like Zoey 101, Ned's Declassified School Survival Guide, and Drake and Josh. After the show cancellation, Bynes appeared in movies, such as, She's the Man and Sydney White. The movies sold very well, but were forgettable. 
As the years went by, she slowly began to fade away. She was neither talked about by the media nor made an effort to rise again. In time, however, she came back to the media, but not in a good way. 
Radio stations would talk about how she got a complete makeover, was partying outrageously hard, and consuming a harsh amount of drugs and alcohol. She completely let herself go. Sure, everyone knows Amanda Bynes again, but not in the way people expected.
Miley Cyrus, daughter of famous country singer, Billy Ray Cyrus, soon followed suit. 
Cyrus first entered the spotlight in 2006 with her hit show, Hannah Montana. The show was an outrageous success and she later took the stage in sold out arenas filled with young girls going berserk just to get a chance to be in the presence of their idol. 
In 2011, her show was cancelled around the same time Justin Bieber and One Direction skyrocketed in popularity. Craving fame, she attempted a short lived career as an actress and then returned to music. 
She did nearly the exact same thing that Amanda Bynes did, but did it as a way of saying, "I am the new and improved Miley Cyrus; I'm unique," when she basically is a mixture of Amanda Bynes' personality, Pink's hair style, Lady Gaga's music videos and fashion style, and Ke$has music. 
Miley Cyrus had everything going for her. She could have just quit the whole Hannah Montana thing and just made music as the old Miley Cyrus. But now she's just infamous.
More Forum Articles
---