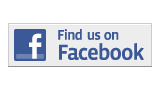 ---
Forum
Marco Rubio At The Immigration Crossroads
By Sofia De La Vega
Sofia.Delavega001@mymdc.net
Immigration reform continues to be a long-running battle in our country. 
At the moment, Republican Florida Senator, Marco Rubio, is spearheading the campaign for immigration reform and has received strong criticism for a comment he made while running for the Senate in 2010, declaring he "always has and always will be opposed to amnesty." 
Ironically, he is the frontrunner for the bipartisan "Gang of 8," who are confronting this issue. 
In Rubio's defense, I believe he changed his position as a consequence of political expedience. As he researched more into the difference between policy and reality, he could have realized just how ineffective and in need of reform our current policies are.
In an interview with Fox News, Rubio stated the purpose of the bill is to improve border control and create a system that will help limit the immigration traffic. This will not grant undocumented immigrants amnesty; they only get the opportunity to apply for "probationary legal status." 
In order to qualify they must pass a background check, learn English, pay a registration fee, pay fines, and be able to prove that they are profitably employed, can support themselves, and pay taxes in order to maintain the status, as it is mandatory to renew. 
Probationary legal status does not grant federal benefits like food stamps, welfare, or Obamacare and only upon maintaining this status for about a ten year period can one apply for a green card. 
With regard to border enforcement, the plan is to establish a 90% apprehension rate and 100% surveillance rate along the nine sectors of the border. They want to implement e-verification and an entry/exit tracking system to record not only who enters, but those who are still in the country on expired visas.
Rubio states that these triggers must be certified by Homeland Security before undocumented people can apply for green cards, hence the ten year lapse. This is estimated to cost $5.5 billion to implement, but if the undocumented immigrants start paying taxes and stop deducting from the system, it will economically benefit the U.S. in the long run. 
There is room for modifications to the bill, particularly in lowering the costs, but I believe that Rubio and the other seven politicians have come up with a great starting point as to what direction the immigration reform should take.
A concern I have with this bill is: how will this affect the citizens of the United States? A pertinent issue America faces is its high unemployment rate. If we naturalize more citizens, we could potentially further limit job opportunities. 
There are many factors to discussing immigration reform and it is going to take plenty of time to pass a new law. As Rubio has said, though, this isn't a final draft; rather, it serves as a path to open the floor for discussion on a stronger foundation.
More Forum Articles
---