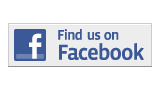 ---
Forum
Un-American Reaction To Crowning Of 2014 Miss America
By Rasheeda Davis
Rasheeda.Davis001@mymdc.net
Annually, millions of viewers tune in nationwide to witness the crowning of Miss America. 
For the second year in a row, Miss New York won the title of Miss America 2014. What was noteworthy about this year was that Nina Davuluri from Syracuse, New York was crowned Miss America 2014, becoming the first contestant of Indian descent to be crowned Miss America. 
Unfortunately, though, instead of congratulating her on a historical achievement, a swarm of individuals took to social media sites, like Twitter, to attack and make ignorant racist comments. 
Comments like "So Miss America is a terrorist" and "[The] only reason she won is because her people said she would lower gas prices" went viral. America is often referred to as the land of equal opportunity and as a melting pot of various cultures. As a country, we take pride in calling ourselves the land of the equality. 
Ignorant behaviors like these, however, provoke the question: Have we collectively as a nation moved past discrimination? The answer is a resounding no. It has simply taken a new form through social media. 
Rather than face-to-face discrimination, individuals cower to the protection of the Internet to make discriminatory comments about others.
The sad thing about this situation is that Davuluri is an American citizen. She was born and raised here, and some individuals of the country whom she is so proud to represent do not accept her for who she is. 
This incident also highlights the ignorance and stereotyping that exists in American culture. Based upon her name, cultural background, and appearance, Davuluri was labeled as a terrorist, which is completely erroneous. 
Davuluri  is a highly intelligent college student who is in pursuit of becoming a physician. 
The ignorance and misinformation that circulated this situation is startling because we live in a nation that is so diverse, filled with people from various ethnicities and backgrounds. One would think that advances in technology would bring us closer and allow us to better understand each other. Instead, it is being used as a tool to bully and cast judgment. 
Racial discrimination is not dead; it is more alive than ever. Situations like these demonstrate the importance of an education. If the individuals who posted the offensive comments understood the true cultural background of Davuluri, maybe they would not have reacted the way they did. 
The ideal American vision of beauty is changing, and with change comes struggle, but a movement toward shifting the norm will eventually occur hopefully for the better.
More Forum Articles
---