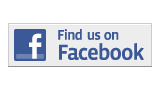 ---
News
The Reporter and Café Cultura Get Top Honors From The Florida College System Publications Association
By Courtney Normandin
courtne.normandin001@mymdc.net

Heavy Haul: Café Cultura, the literary magazine at Hialeah Campus, was named the top magazine in Division A by the Florida College System Publications Association for the fourth year in a row. The magazine won 10 awards, including six first-place honors, at the FCSPA awards banquet in Tampa on Oct. 18. Pictured from left to right, managing editor, Hellen Rivas, editor-in-chief,Bianca Rodriguez, and co-adviser, Ivonne Lamazares. VICTORIA FREGOSO/THE REPORTER
Café Cultura, the literary magazine at Hialeah Campus, and The Reporter, the college-wide newspaper at Miami Dade College, received top honors at the Florida College System Publications Association awards banquet in Tampa on Oct 18.
The Reporter was selected as the top newspaper in the state in Division B, for the third year in a row, and Café Cultura was picked as the top magazine in Division A, for the fourth year in a row.
The competition was based on newspapers and magazines printed during the 2012-13 school year.
Miambiance, the literary magazine at Kendall Campus, and AXIS, the North Campus magazine,  tied for second place in Division B; Metromorphosis, the magazine at Wolfson Campus, finished in third place in Division B; Estuaries, the magazine at Homestead Campus, tied two other schools for third place in Division A.
Café Cultura won 10 awards, including six first-place honors. In addition, Bianca Rodriguez, who is serving as editor-in-chief of the magazine this year, was honored with the Debra Vazquez Memorial Poetry Award.
"We didn't think we were going to get it again," Café Cultura co-adviser, Ivonne Lamazares, said about her publication once again receiving top honors. "We were surprised because the magazines are beautiful and there are more magazines."
The Reporter won 16 awards, including 10 first-place honors. The paper has won 48 awards from the FCSPA, including 28 first-place honors, in the past three years.
"I am so proud of The Reporter for all of its achievements in the past year," said Karla Barrios, who served as the paper's editor last year, and is currently a junior at the University of North Carolina at Chapel Hill, majoring in global studies. "It was [an] honor to have served as editor-in-chief. I feel incredibly proud of everyone who contributed and was part of our amazing staff."
The newspaper's first-place awards this year included: Gregory Castillo, Best  News Photo, Best Sports Photo, Best News Story, and Best Feature Story; Gabriel Cacabelos, Best Illustration and Best Editorial Cartoon; Agustin Toriz, Best Design; Alexander Rey, Best Ad Design; Kai Sacco, Best Arts Review; Eduardo Blandon, Best Sports Writing.   
First-place awards in the literary magazine category (Division A) included: Daniel Molina, Urbana, InterAmerican Campus, Fiction; Ani Gonzalez, Café Cultura, Art; Andres Cabrera, Ani Gonzalez and Devora Perez, Café Cultura, Art Works; Lazaro Cid, Estuaries, Design; Elizabeth Fernandez, Café Cultura, Editing; Jorge Cura, and Sadiel "Speedy" Ruiz, Café Cultura, Cover;  Sadiel "Speedy" Ruiz, Café Cultura, Contents Page and Staff Page.
First-place awards in the literary magazine category (Division B) included: Angelica Juliano, Andrea Malvezzi and Noelle Ward, Miambiance, Poetry; Rafael Arana, Metromorphosis, Nonfiction; Talia Ore, Miambiance, Art; Xavier A. Herran, Marcelo Mendez, and Talia Ore, Miambiance, Art Works; Marisol Aquino, AXIS, Photo; Natalie Martinez, Roberto Medina, and Aaron Rolle, AXIS, Photography.
More News Articles
---