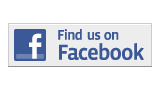 ---
Sports
Galeano Continues To Help Lady Sharks Despite Sustaining A Knee Injury That Will Require Surgery
By Amanda Aracena
amanda.aracena001@mymdc.net
Despite sustaining a left knee injury that forced her to miss five games—and will require surgery at the end of the season—freshman Silvia Galeano has continued to impress on the volleyball court.
The 5-foot-10 inch outside hitter has averaged 20.38 total attacks, 11.38 digs, and 10.62 kills per game this year while maintaining a .399 hitting percentage for the Lady Sharks, who are 17-4 (8-0 in the Southern Conference) and ranked 10th in the nation.
"As a player, she's really complete and mature. She can locate what factors are missing in the game," said defense specialist, Stephanie Hernandez. "She's a great attacker and teammate; she's full of energy and always wants what is best for all of us."
Before coming to Miami Dade College, Galeano played for the Colombian National Team for two years. During her time on the squad, Colombia qualified for the 2013 Women's U20 World Championship held in the Czech Republic; the team had not qualified for the event in 20 years.
Despite her success, Galeano, 19, migrated to the United States two months ago seeking an education, despite having offers to play professionally in Italy and France.
The transition has been a challenging one.
"The first few days were really hard," Galeano said. "We started off in a training camp and I didn't understand any English, which was frustrating, but the girls supported me in that sense; they are helping me learn the language faster."
She  is currently taking classes to learn English, but wants to pursue a degree in psychology.
"Silvia is different," said Wendy Romero the Lady Sharks best player, who described Galeano as "one of the pillars" of the team. " She's the type of person who likes to give a lot to the team. She likes to talk a lot...about the experiences that she's had and what she knows."
Galeano injured her knee, while going for a block, in a practice in late September. The Lady Sharks lost their first game without her versus Daytona State College on Sept. 28.
The injury, she said, is causing the bones in her knee to rub against each other, causing discomfort. After several X-rays and MRI's, Galeano was told she would need surgery to fix the problem.
"Physical therapy can help a little to strengthen, however, now it's my bones that are being affected so it's a little bit more complicated," she said.
Galeano said she was " upset and bored" after the injury occurred, but is thankful to be back with the team—contributing on the court.
She is expected to have surgery in December, when the season ends.
For now, she is concentrated on helping her teammates: "I can play and finish the season," Galeano said.
More Sports Articles
---