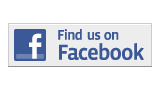 ---
Sports
Sharks Hope To Grow With Ungro
By Courtney Normandin
courtne.normandin001@mymdc.net
Alexis Ungro, who led Lakewood High School in St. Petersburg to the class 5A FHSAA State Championship game last year, hopes to bring her penchant for winning to the Lady Sharks basketball team this season.
Ungro, a 5-foot-8-inch point guard, averaged 11 points and 6 assists per game during her senior year at Lakewood. She also played for several Amateur Athletic Union teams, the most recent being the Florida Angels in Tampa.
"Alexis Ungro is a passionate player who has tremendous potential to be a top player at this level," said Lady Sharks Head Coach Susan Summons. "Alexis is deceiving and has quick speed, good footwork, and solid decision making skills on the floor with the ball."
Chicago State University and South Georgia Technical College both offered scholarships to Ungro, a criminal justice major. She declined, hoping to get stronger at a junior college, and decided Miami Dade College was the right fit.
"We're living at home with a new mom," Ungro said in response to having Summons as her coach. "I feel like I've known my teammates longer than [I've known] them. Like if we've been together for a long time, but we obviously just met."
As pre-season practice continues, Ungro is working toward the starting point guard position, but,according to Summons, that decision has yet to be made.
"Once it's crunch time she can progress pretty well," said Tyra Bolden, a wing/power forward for the MDC Lady Sharks, who has  known Ungrow  for eight years. "She can score when it's time to score."
Ungrow is eager to help the Lady Shark's improve on last years 10-20 record; she is confident this year will be different.
"I think we're going to win it all this year," Ungro said. "Basically, we have a good all-around team."
----------------------------------------------------------------------------------------------------------------------------
The Lady Sharks start the regular season Nov. 2 at the Sante Fe Classic in Gainesville against East Georgia State College at 3 p.m.
More Sports Articles
---